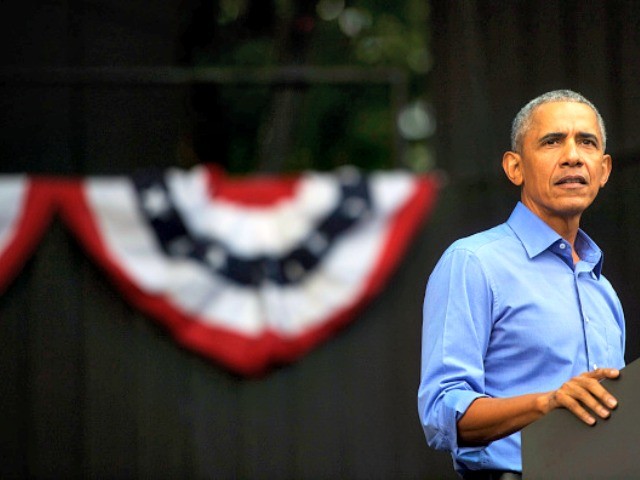 Former President Barack Obama is trying to challenge President Donald Trump's primary mission to save the Republican majority in Congress.
But Obama is nowhere close to matching Trump's campaign energy.
Trump has already completed 27 campaign rallies in 2018 for the midterm elections, with four more on his schedule in the upcoming days.
In September, Obama broke his political silence during a fiery anti-Trump speech at the University of Illinois-Urbana-Champaign but has only hosted three political rallies — in California, Ohio, and Pennsylvania. He also made a surprise campaign stop with Democratic candidate for Illinois governor J.B. Pritzker.
The former president plans to rally supporters on Monday for Democratic challenger Jacky Rosen in Las Vegas, just days after Trump campaigns on Saturday in support of Sen. Dean Heller.
Democrats need to keep all 49 currently controlled seats and win two additional seats to take a Senate majority.
Rosen was the first Democrat Senate candidate that Obama endorsed for the 2018 midterm elections in August when he announced his first round of political endorsements.
Polls have shown Heller and Rosen in a statistical tie for most of the race, but a recent New York Times poll showed Heller leading by seven points.
Obama plans to rally young people at the University of Las Vegas, encouraging them to get out and vote for Democrat candidates. Vice President Joe Biden also plans to campaign for Democrats in Nevada and former first lady Michelle Obama held a voter registration rally in Las Vegas last week.
In October, Obama announced the second slate of endorsements including three existing Democratic senators — Sen. Bill Nelson in Florida, Sen. Tammy Baldwin in Wisconsin, and Sen. Tina Smith in Minnesota. Obama also endorsed Rep. Kyrsten Sinema, a challenger for the seat of retiring Sen. Jeff Flake.
But the president has not scheduled any additional rallies to support the Democrats he endorsed.
http://feedproxy.google.com/~r/breitbart/~3/TRwSkNnkgd4/