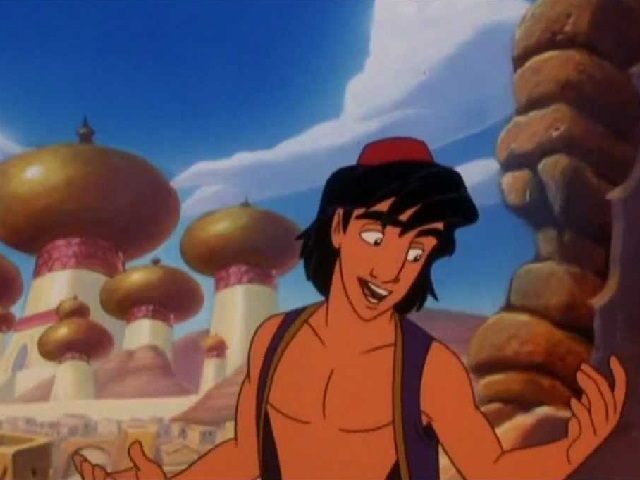 A Baltimore elementary school recently canceled a production of Disney's Aladdin Jr. after it was deemed politically incorrect.
Students at Westowne Elementary School in Baltimore County who were looking forward to performing in an upcoming production of Aladdin Jr., which is adapted from the Disney classic Aladdin, are in for a disappointment. A group of school teachers and parents decided this week that the production would be canceled because its story allegedly contains stereotypes of Arab culture.
"In the play, Arabs are described as barbaric — those are the exact words that are used. And the actual play was very controversial apparently in the early '90s," parent Danette Zaghari-Mask said in a comment to a Baltimore area news outlet. "It was worth expressing his experience to the school, and were just so relieved that the school is considerate of diversity."
Zaghari-Mask claims that her fourth-grade son came home from school humiliated that the school had chosen to put on such an offensive play. Her son ultimately decided to drop out of the show.
In a statement, school principal J. Palmer Wilker said that the production's cancellation sends an important message about the school's desire to get rid of all negative stereotyping.
Recently, it has been brought to our attention that Disney's Aladdin Jr. has historically been criticized for its inaccurate, negative stereotyping of Arabic culture. Here at Westowne, we want to cultivate students who have a strong self-image, appreciation, and respect for other cultures. It is important that we make choices that resist negative stereotypes, promote understanding, and celebrate all people. After careful consideration and with input from the perspectives of many stakeholders — teachers, parents, and community members — we decided that this production of Aladdin Jr. is not the best fit for our Westowne community. Instead, the drama club will be producing an alternative theatrical production with a focus on fables to showcase the talents of our amazing students.
The school has not yet announced if it will put on a production of a politically safe play.
http://feedproxy.google.com/~r/breitbart/~3/ErJ-Ch91RzM/