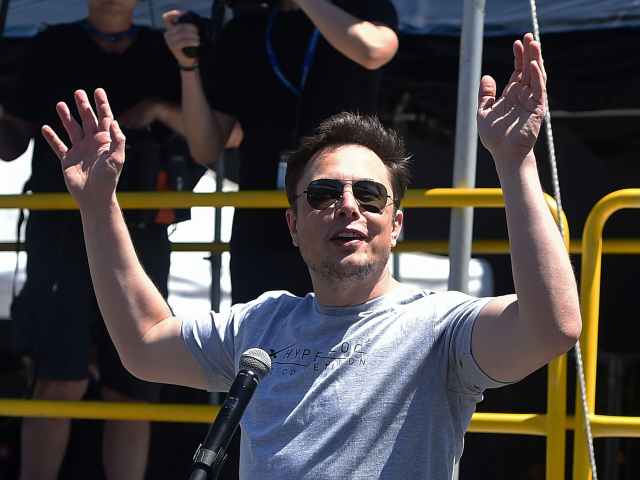 The CEO of automotive retailer AutoNation stated in a recent interview that Tesla may not be around in the next ten years based on Elon Musk's "bait-and-switch" business tactics.
In an interview with CNBC the CEO of Auto Nation, Mike Jackson, stated that Elon Musk's Tesla may not be around within the next ten years, citing what he called Musk's "bait-and-switch" on a $35,000 Model 3 sedan. Jackson predicts that in the future as many as 30 percent of vehicles could be electric but that Tesla might not exist to see this future if they don't fix their business practices.
"We're past the inflection point on electrification," said Jackson in his CNBC interview. "I think if Tesla was there it would be quite something." Jackson believes that as it stands, the company does not have a sustainable business strategy: "I think when you're skimming the Model 3 with a bait-and-switch strategy maybe it works, but there's going to be a day of reckoning."
Jackson noted that despite Tesla CEO Elon Musk's promises of an affordable $35,000 Model S vehicle, so far the company has only produced a $50,000 version. "If you want one at the $35,000 price he may never build it for you," said Jackson.
As larger vehicle manufacturers begin to test the waters in the electric vehicle market, Tesla is coming under increased competition from companies with a far wider range of resources. "What the mainline manufacturers are doing is taking the profits from trucks and subsidizing electric vehicles to get through the difficulties," Jackson said. "Tesla is being subsidized by the shareholders."
Jackson's comments appear to echo those of the former Vice Chairman of General Motors, Bob Lutz, who also does not have high hopes for the future of Elon Musk's electric-car manufacturer. According to Lutz, Tesla is "headed for the graveyard," given the recent announcement that both the company and Musk are being investigated by the DOJ and the SEC.
"They will never make money on the Model 3 because the cost is way too high," Lutz said during the interview this week. "He's got 9,000 people in that assembly plant producing less than 150,000 cars per year," he said, referring to Elon Musk. "The whole thing just doesn't compute."
Lucas Nolan is a reporter for Breitbart News covering issues of free speech and online censorship. Follow him on Twitter @LucasNolan or email him at lnolan@breitbart.com
http://feedproxy.google.com/~r/breitbart/~3/j7bv4qXOR0A/