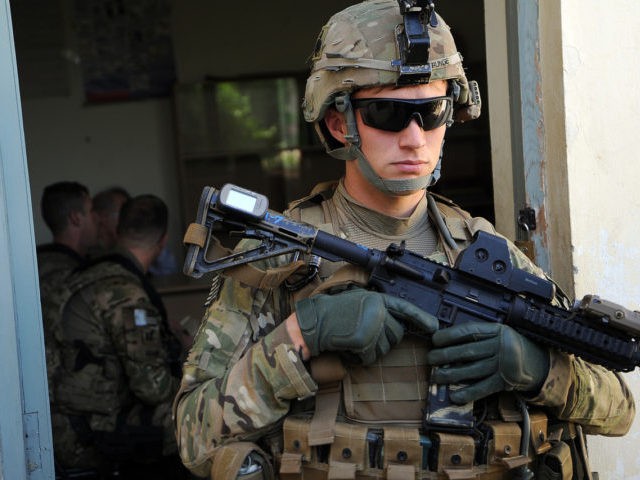 The following post is sponsored by the Committee for Responsible Foreign Policy (CRFP).
Scott Horton, managing director of the Libertarian Institute, will speak Tuesday evening in Washington, DC, about his new book, Fool's Errand: Time to End the War in Afghanistan. 
The event, titled "Negative Impact of the Unnecessary War on Terrorism," will be hosted by the Committee for Responsible Foreign Policy, a non-partisan organization that calls for a restrained foreign policy.
It is taking place just days after a top U.S. general, Army Brig. Gen. Jeffrey Smiley, was wounded by a Taliban gunman after meeting with Afghan counterparts in Kandahar province in Southern Afghanistan on Thursday. The Afghanistan War turned 17 years this month.
Horton said in a statement in advance of the event:
Far from protecting the American people's liberty and security, the war on terrorism has undermined both. The public's mandate for the government to fight against the terrorists who attacked the U.S. on September 11, 2001 has served instead as a pretext for wars against Middle Eastern states that never threatened us and had no alliance with the terrorists who did. Rather than defeating the enemy, this has helped to turn al Qaeda from a small terrorist group into a region-wide movement boasting tens of thousands of members. Meanwhile, the powers of the executive departments grow at the expense of the congress and the people, our economy is distorted by excessive debt, taxation and military spending and the Bill of Rights is being eroded.

After 17 years of this, it is past time the American people demanded that our government stop using the terrorism their intervention creates as their excuse to continue to make matters worse.
The event will take place Tuesday, October 23rd, at 5:30 pm at the National Indian Gaming Association Building, 224 2nd Street SE, Washington, D.C. 20003.
Horton is also the editorial director of Antiwar.com, host of Antiwar Radio on Pacifica, 90.7 FM KPFK in Los Angeles, and podcasts the Scott Horton Show from ScottHorton.org.
The Committee for Responsible Foreign Policy is a 501(c)(4) organization with the mission of pursuing a more restrained foreign policy that adheres to the Constitution. The organization aims to increase awareness of Congress' Article I responsibility to oversee war. For more information on CRFP, please visit http://responsibleforeignpolicy.org.
http://feedproxy.google.com/~r/breitbart/~3/i-R10Gz6iP0/