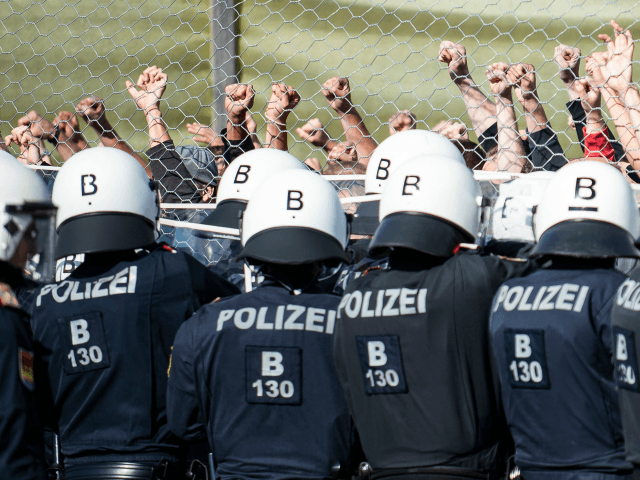 BERLIN (AP) – Austrian police say six men have been hospitalized with serious injuries after setting alight the mattresses and bedding of the deportation cell in which they were being held.
Vienna police said Saturday that five Afghans and an Iranian man had tried to block the cell door with a locker and left a joint farewell note expressing anguish about their imminent deportation.
Officers were able to force open the cell and some 70 firefighters tackled the blaze, which broke out late Friday.
Police say the men, aged 18 to 31, are in intensive care. Fourteen other people, including at least three police officers, were treated at the scene for smoke inhalation.
Austria's government, which includes the far-right Freedom Party, has pledged to step up deportations since coming to power last year.
Follow Breitbart London on Facebook:

 Breitbart London
http://feedproxy.google.com/~r/breitbart/~3/pqKDNAjJv78/