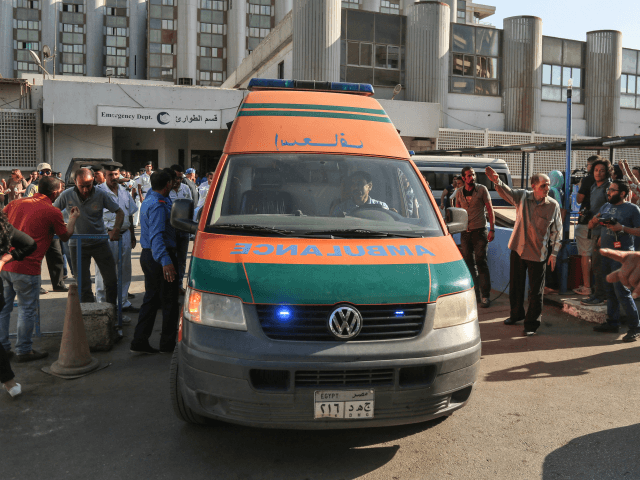 Reports surfaced Friday of a massacre of Coptic Christians in Egypt, a shooting spree by gunmen attacking a bus, killing at least seven and wounding 14.
I24 News cited "unconfirmed reports" that children were among the casualties in the attack by "terrorist elements." Spokespeople for the Coptic church said the death toll is expected to rise due to the precarious condition of the wounded. ABC News reported later Friday morning that the death toll may have increased to 10.
AFP quoted Egyptian security officials who confirmed the attack and said there were "dead and wounded" at the scene.
A similar attack on a bus full of Christians last May killed 28, some of them children.
The Sun reported the attack "is believed to have taken place close to the Anba Samuel monastery in the western Egyptian desert."
Most initial reports stated there was no immediate claim of responsibility for the attack, although Egyptian Streets reported a claim was made by the Islamic State. ISIS claimed responsibility for the May attack, prompting Egypt to launch airstrikes against training camps in Libya. The Egyptian army claims to have killed over 450 jihadis during an offensive in the Sinai Peninsula launched in February.
An Egyptian military court sentenced 17 Islamic State militants to death and 19 to life in prison two weeks ago for their role in attacks on Christians, possibly a pretext for Friday's attack as an act of revenge by jihadis.
Egyptian President Abdel Fattah el-Sisi has repeatedly vowed to protect Coptic Christians. "You are our family, you are from us, we are one and no one will divide us," he said at the consecration of a new cathedral in January, acknowledging that 2017 was a bloody year for the Copts.
Sisi made strong appeals to the Copts during his re-election campaign in March, even as some members of Egypt's Christian population questioned the effectiveness of the protection his government provided. On the whole, Egyptian Christians found Sisi's administration vastly preferable to the Muslim Brotherhood government Sisi overthrew in a 2013 coup.
Sisi pledged to continue his campaign against Islamist militants after Friday's bus attack. "I wish a speedy recovery to the injured and assert our determination to fight dark terrorism and to pursue the perpetrators," he said.
http://feedproxy.google.com/~r/breitbart/~3/ZwhISlyYnd8/