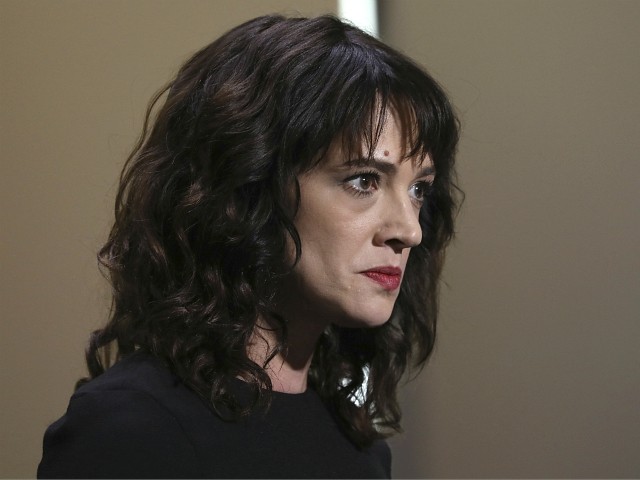 Actress and singer Asia Argento broke down in tears during an interview with MailOnline about the suicide of her boyfriend Anthony Bourdain, describing how people have blamed her for his death.
The 61-year-old, best-known for his award-winning food travelogue Parts Unknown, killed himself in a French hotel room in June just days after Argento was seen strolling hand-in-hand with a male journalist in Rome.
"I understand that the world needs to find a reason. I would like to find a reason too. I don't have it. Maybe I would feel some solace in thinking there was something that happened," she said. "I understand that people wanted to blame me because he was so deeply loved and he entered in the hearts of so many people, into their lives, into their hearts. So in a way, I understand that they see me as the negative person, the destroyer."
"People say I murdered him, they say I killed him," she added.
Asia Argento went on to explain that the pair had repeatedly cheated on each other.
"Anthony was a very smart man, one of the smartest people I have met – wise, deep," she continued. "People need to think that he killed himself for something like this? He had cheated on me too. It wasn't a problem for us. 'He was a man who traveled 265 days a year when we saw each other we took really great pleasure in each other's company. But we are not children. We are grown-ups."
She also described the devastating moments after she realized he had taken his own life.
"I received a phone call from his manager," she recalled. "And it was very quick. He just told me, 'Anthony took his life.' And I couldn't speak. I couldn't cry. And then I started screaming."
"I couldn't even cry and then I was on the floor and the maid came in and she told me I was catatonic," she continued. "I thought I could never get up again after this. It felt like I was in the abyss and there was no light anymore. There would never be light again."
The 43-year-old star, who was heavily involved in the #MeToo movement, was recently involved in another controversy surrounding her relationship with 17-year-old Jimmy Bennett back in 2013, who filed sexual assault charges against her. Her lawyer has since claimed that she was raped by Bennett, not the other way round.
Follow Ben Kew on Facebook, Twitter at @ben_kew, or email him at bkew@breitbart.com.
http://feedproxy.google.com/~r/breitbart/~3/ECgjf1t_t3Q/