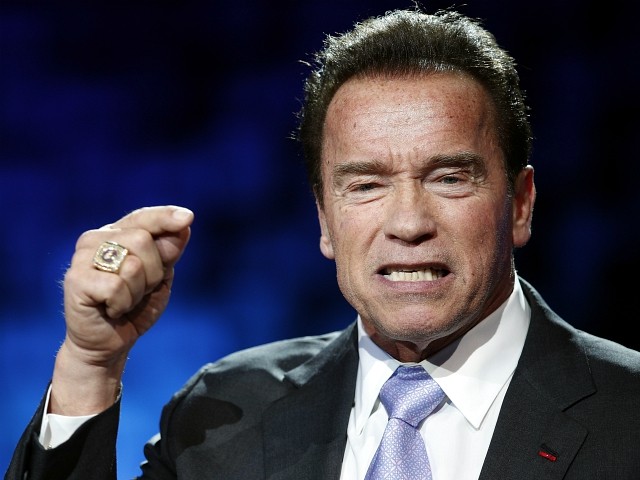 Actor and environmental activist Arnold Schwarzenegger called President Donald Trump crazy for withdrawing the United States from the Paris Agreement and said the world's most powerful country is "still in" the accord to reduce greenhouse-gas emissions.
Speaking on Monday before delegates at the United Nations Climate Change Conference in Katowice, Poland, Arnold Schwarzenegger said that "America is more than just Washington or one leader," according to the Associated Press. The former Republican governor of California called the president "meshugge," which means "crazy" or "senseless" in Yiddish, for walking away from the 2015 international agreement against the wishes of copious high-ranking elected-officials, policymakers, and business leaders in the U.S.
The veteran actor's remarks came after President Trump refused to sign a joint statement on climate change at the Group of 20 Summit in Buenos Aires, Argentina, over the weekend.
In June, the president announced his decision to leave the accord, arguing it harmed future economic prospects of the U.S. and placed the country "at a permanent disadvantage."
Schwarzenegger is a frequent critic of the administration, having referred to President Trump in 2017 as a "total disaster." In an eyebrow-raising interview with Men's Journal, the Terminator star said he wished he could "smash" the president's face into a table.
"I said, 'Let's sit on it for an hour," Schwarzenegger told the outlet. "I called my assistant and said, 'I think what we really should do is request a meeting a go back to New York. And then we just smash his face into the table.'"
"And then I think, 'We can't do that, either. I think I have to be above all of that and put him on the spot,'" added the actor.
http://feedproxy.google.com/~r/breitbart/~3/EqrDVh9JL70/