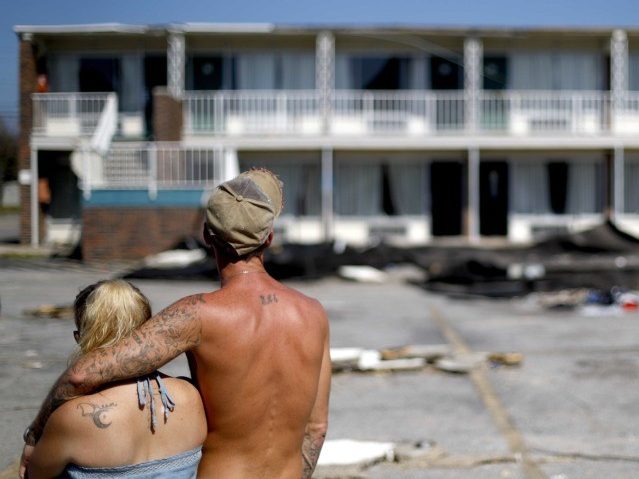 Panama City, Florida Sheriff's Major Jimmy Stanford said that deputies have arrested about 10 looters every night since Hurricane Michael made landfall.
Residents are in shock, as looters move to complete the Category 4 storm's devastation. "I must've been so exhausted from everything in the past days I didn't even hear them come in," Victoria Smith said. "They just snatched my purse out of my hands and ran. … It was all we had."
The surge in crime has taken a toll on the officers as well. "Most of our officers lost their homes, have been working 16- to 18-hour shifts with no sleep, no shower, and now they're encountering armed individuals," Stanford said. "It's a stressful time for everyone in Bay County."
Michael was the most powerful hurricane to hit the United States in almost 50 years, dwarfing even the raw power of Hurricane Katrina. The official state death toll has risen to 16, and 137,000 Floridians still lack power. Mexico Beach Mayor Al Cathey, whose town was utterly devastated by the storm, lost two people. He said he "[doesn't] expect that number to rise."
Florida governor Rick Scott continues to criticize phone service providers such as Verizon for their sluggish response to the tragedy. With a weary police force, rampant looting, and the inability in most cases for survivors to communicate with their loved ones, Florida continues to fight the hurricane — even after it is gone.
http://feedproxy.google.com/~r/breitbart/~3/1LM-EuemAUs/