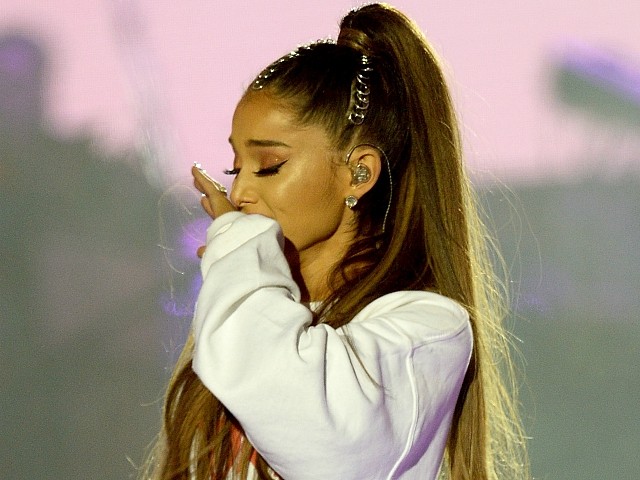 Pop megastar Ariana Grande sent former president Barack Obama an "I miss you" message over social media Monday.
Ariana Grande simply said, "imy," short for "I miss you," in response to Obama wishing his followers a Happy Hanukkah.
— Ariana Grande (@ArianaGrande) December 3, 2018
"Happy Hanukkah! Over these eight nights, we draw inspiration from light that can overpower any darkness, and recommit ourselves to building a brighter future for our families, our communities, and our world. Chag Sameach from the Obama family to yours," Obama wrote.
The 25-year-old's message to Obama comes after a year of political activism for the singer. Grande joined the anti-gun "March for Our Lives" protest in Washington, D.C., in March, and later defended her activism, saying, "There's a lot of noise when you say anything about anything. But if I'm not going to say it, what's the fucking point of being here?"
"Not everyone is going to agree with you, but that doesn't mean I'm just going to shut up and sing my songs. I'm also going to be a human being who cares about other human beings; to be an ally and use my privilege to help educate people," the "Problem" singer said in July.
Grande got engaged to SNL's Pete Davidson this year, only to break up in October. Following the breakup, she released a song called "thank u, next," which mentioned several of her exes, including the late rapper Mac Miller.
The music video was criticized by one left-wing writer on the LGBTQ site INTO for "blackface" and "transmisogyny," leading the writer to get many death threats. The writer's byline was later removed from the piece.
http://feedproxy.google.com/~r/breitbart/~3/tTGg6mmuGVo/