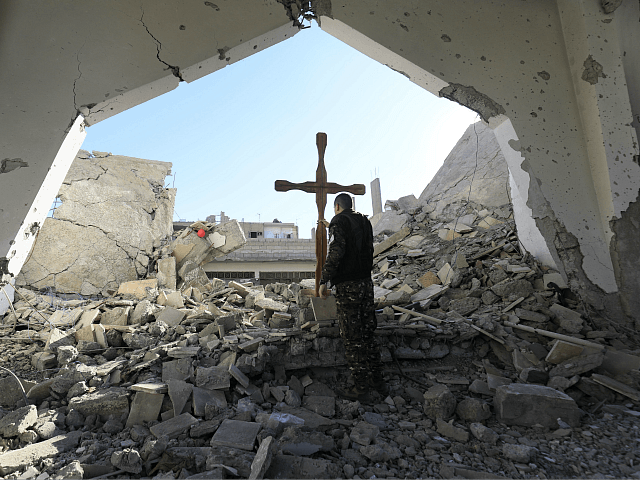 ROME — An African archbishop told the Vatican synod of bishops this week that Christians in his country have learned tolerance, friendship, and cooperation by allowing themselves to be "evangelized" by Muslims.
Archbishop Ilario Antoniazzi of Tunis, who represents the North African bishops' conference, told members of the synod of bishops that the few Christians living in North Africa must be very careful not to offend Muslims with an overt show of faith, Catholic News Service reported Wednesday.
Christians in North Africa must live their faith with "great discretion," said Antoniazzi, in the midst of a Muslim majority that often sees them as "infidels, unbelievers or worse."
By allowing themselves "to be evangelized by their Muslim brothers, that is, to learn their culture and religion," the Italian archbishop said, they have learned tolerance, friendship, and cooperation, which are vital for a peaceful society.
"Our young people discover in this way that different religions are no longer an insurmountable obstacle but become a different path to the one God we all adore," Antoniazzi said.
Some of the synod fathers may have found the archbishop's use of the term "evangelizing" somewhat puzzling in the context of Muslims' witness to Christians, since the word has a precise meaning in Christian theology, namely, the preaching of the "Good News" (εὐαγγέλιον) of Jesus Christ as the messiah, a belief not shared by Islam.
His statement that other religions are not "obstacle" but "a different path to the one God" may also raise questions for the more theologically minded of the bishops present.
According to Catholic teaching, the contemporary theological reflection that considers Jesus of Nazareth a limited historical figure who reveals the divine not in an exclusive way, but in a way complementary with other revelatory and salvific figures, is "in profound conflict with the Christian faith."
In reference to Jesus Christ, the biblical book of the Acts of the Apostles declares: "There is salvation in no one else, for there is no other name under heaven given among mortals by which we must be saved."
In his address, Archbishop Antoniazzi said that many North African dioceses are prospering due to the presence of young African Catholics who come to their countries for university studies.
"These young people have given vitality and joy to our churches and have helped them maturity spiritually, becoming 'the church of encounter,' 'the church of welcome' and of listening," he said.
Follow Thomas D. Williams on Twitter Follow @tdwilliamsrome
http://feedproxy.google.com/~r/breitbart/~3/mCrk-e0scxA/