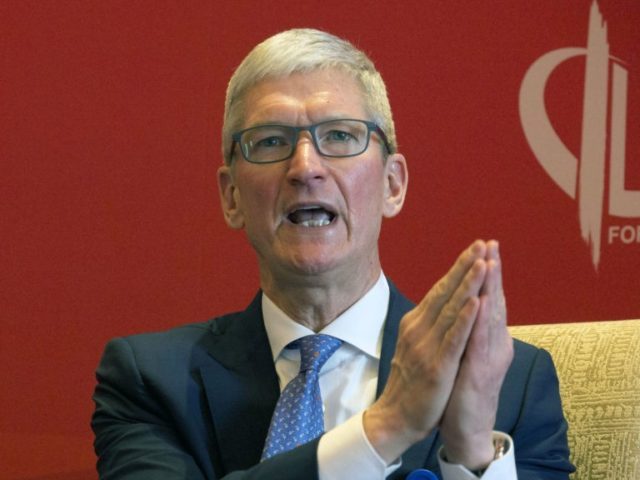 Tim Cook, the CEO of Apple, is expected to warn the big tech Masters of the Universe of the risks of losing their users' trust at a conference in Brussels this week.
Politico reports that Apple CEO Tim Cook is expected to warn that Silicon Valley tech companies must maintain their users' trust if they wish to continue to operate successfully. Cook is expected to speak at a privacy conference in Brussels where he will state that privacy is a fundamental human right and endorse efforts in Washington D.C. to pass U.S. federal privacy laws, similar to the European Union's GDPR laws.
The Apple Chief Executive is expected to say:  "We will never achieve technology's true potential without the full faith and confidence of the people who use it. We are optimistic about technology's awesome potential for good. But we know that it won't happen on its own."
Cook is also expected to praise the E.U.'s GDPR laws stating that they are an example of how "good policy and political will can come together to protect the rights of us all." Cook's comments will likely put pressure on companies such as Google and Facebook who have dealt with multiple user data breaches in recent months, causing scrutiny from government bodies and consumers alike.
Some, however, have found the E.U.'s new data laws too cumbersome and restrictive on smaller companies. Dean Garfield, president of the Information Technology Industry Council, a group which represents many of Silicon Valley's biggest firms, discussed the EU's new data protection laws saying: "GDPR has gone as expected in significant ways, but needs clarifying in others."
Alastair MacTaggart, a U.S. privacy campaigner who has been the driving force behind data protection regulation in California stated: "For the first time in decades, technology companies have done a 180-degree turn. A year ago, they were pushing for self-regulation. But now, they want federal rules, but ones that are as weak as possible."
Cook has previously suggested that consumers "don't believe" tech companies that claim they need access to users' data. He called the claim made by other Silicon Valley companies that they need data to improve services is "a bunch of bunk," in a recent interview.
Lucas Nolan is a reporter for Breitbart News covering issues of free speech and online censorship. Follow him on Twitter @LucasNolan_ or email him at lnolan@breitbart.com.
http://feedproxy.google.com/~r/breitbart/~3/McBUpuIBALE/