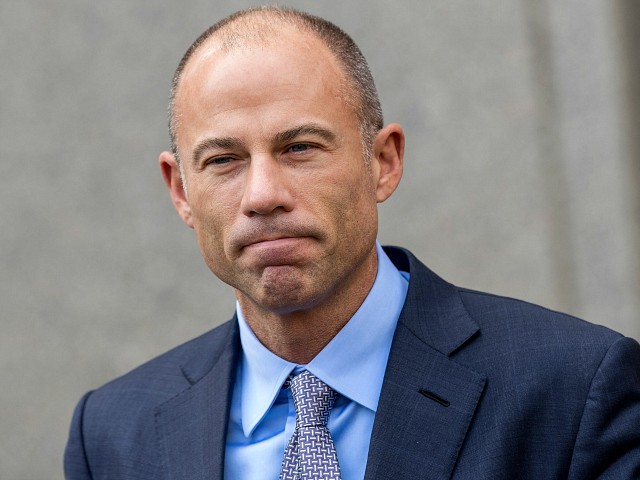 Some Democratic Party leaders are "warily" eyeing TV Resistance lawyer Michael Avenatti as he gears up for a potential 2020 bid, according to the Associated Press.
According to the report, "some party leaders are worried about trying to replicate Trump's approach by backing another untested and unpredictable candidate — a concern that was heightened after Avenatti's involvement in the recent Supreme Court confirmation fight."
Avenatti has dismissed criticism he helped Justice Brett Kavanaugh get confirmed after he presented a client, Julie Swetnick, who claimed she had been gang-raped at parties that Kavanaugh allegedly attended. She also claimed that Kavanaugh "spiked" punch at the parties, only to back away from that claim during a disastrous MSNBC interview. MSNBC later said they could not corroborate her stories with any of the four people she listed as witnesses.
Sen. Susan Collins (R-ME), who cast a key vote for Kavanaugh, cited Swetnick's "outlandish" allegations in her decision.
Avenatti told the AP the criticism is "being stoked by the Republicans and establishment Democrats that are very nervous about what my intentions are."
"This is a direct response to individuals coming to the conclusion that I am a threat," he said.
According to the article, Avenatti has been undertaking serious preparation to make a bid in 2020, speaking with Democratic strategists in Washington, and state operatives. He has been speaking at Democratic Party dinners in Iowa and New Hampshire.
Avenatti told the AP he has "donors lined up" should he run and that he would have no problem raising money. He has already launched a federal political action committee, The Fight PAC, and is being advised by Los Angeles-based fundraiser Tracy Austin, former Hillary Clinton campaign aide Adam Parkhomenko, and digital media strategist Stephen Solomon.
He has also begun attacking other potential 2020 Democratic contenders, such as Sen. Cory Booker (D-NJ).
"I have a lot of respect for @CoryBooker. But we have VERY different views as to how to solve the crisis of Donald Trump and the dumpster fire of his presidency. #FireWithFire #HitHarder #FightClub," Avenatti tweeted after Booker went to Iowa.
So far, his claim to fame has been representing porn actress Stormy Daniels, who claimed to have had sex with Trump once more than a decade ago.
Steve Shurtleff, the top Democrat in the New Hampshire state house, told the AP that Avenatti's entrance into the Kavanaugh confirmation process helped it become a "three-ring circus."
Still, other Democrats disagree, saying his involvement fired up the party. As to whether it will help him as a candidate, Iowa Democrat Randy Brown, who hosted Avenatti at a Democratic fundraiser in August, seemed to demur.
Avenatti was simply "doing what he does best — getting his name out there," he said.
http://feedproxy.google.com/~r/breitbart/~3/Eor8saCT5NQ/