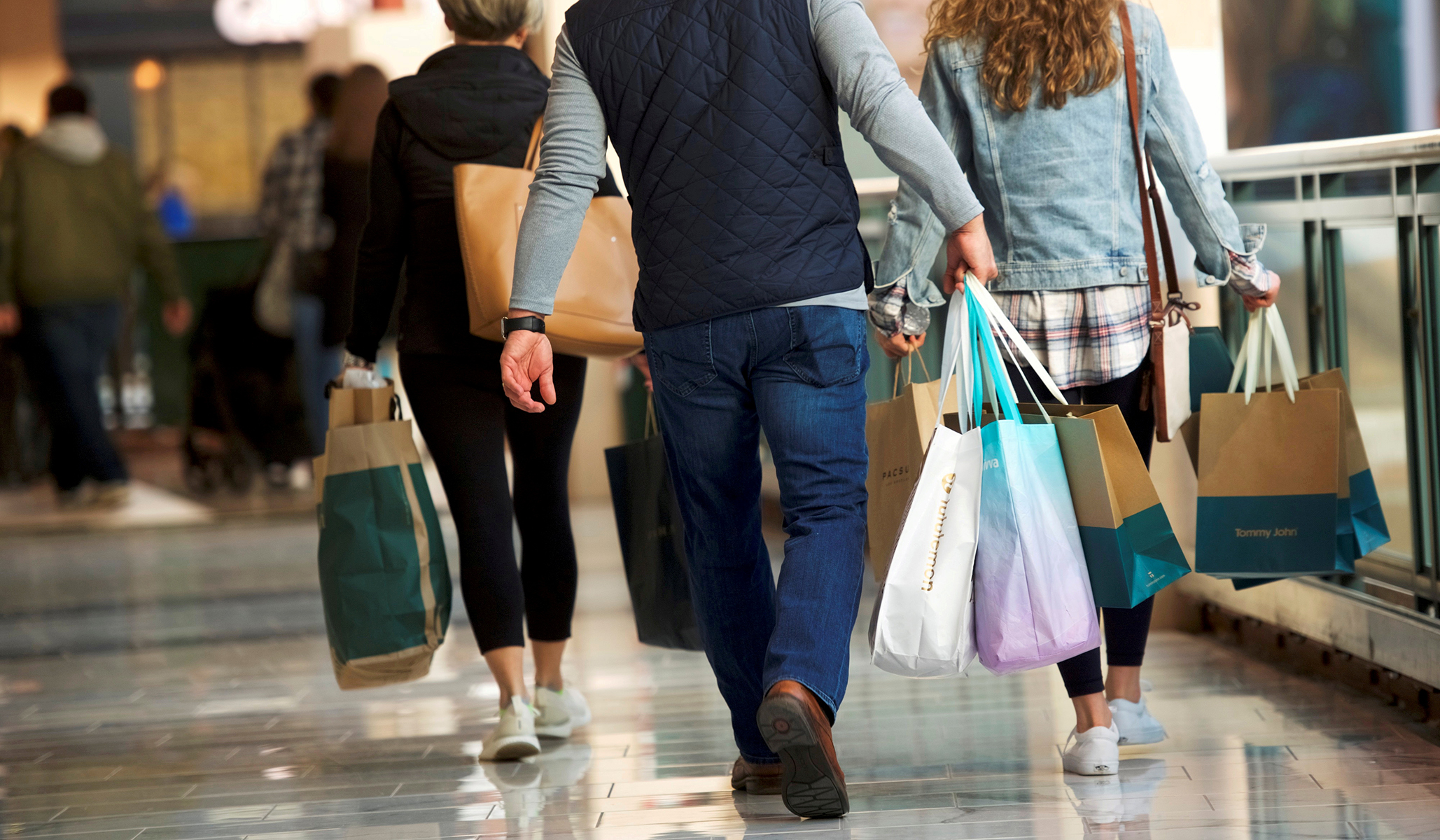 There was an interesting post on the FRED blog today at the St. Louis Fed. It looks at the data on real personal consumption expenditures (so, adjusted for inflation) for durable goods, nondurable goods, and services. It indexes each of those such that 100 is equal to the February 2020 level of real expenditures. That means index readings above 100 represent levels greater than February 2020, and readings below 100 represent levels less than February 2020. The pandemic recession began in March 2020, so these indices allow us to easily make comparisons to what the economy was like immediately before Covid.
The information in the post gives us a different way to look at the increase in consumer spending on goods relative to services that we saw during the pandemic. The index for nondurable goods actually rose in March of 2020, while the indices for durable goods and services plunged. (Think of the mass toilet-paper purchasing that was going on at that time as an example of how nondurable expenditures went up.) Then nondurable expenditures followed, and in April all three declined sharply.
But by May 2020, all three categories of expenditure were moving back up again, and goods expenditures had almost completely recovered from the recession. The index for nondurable goods for May 2020 was 99, and spending on durable goods was at 100, up from 78.4 only the month before. That's a remarkably fast recovery, unlike any we have ever seen in previous recessions.
By June, the index for nondurables was at 103.2, and the index for durables was at 108.5, and they've been above 100 ever since. That means real personal expenditure on goods economy-wide was already exceeding its pre-pandemic level within only four months of the pandemic's beginning.
Services continued to lag. Many of the services that people usually buy were either altered or prohibited due to Covid restrictions, and by June 2020, the index was only 89.3 for services. It plodded its way upward and by December 2021 it was at 99.3. So now, real personal consumption expenditures on services have finally made it back to their pre-pandemic level.
But in between, spending on durable goods especially went through the roof. In March 2021, for example, the index for durables was 134.4. As of December 2021, the index for durables was 115, and the index for nondurables was 110.8.
That's how you get congestion in supply chains. Nobody expected or was prepared for the deluge in goods that resulted immediately after the pandemic recession ended in May 2020.
And it continues today. Services are "back to normal," at least as a share of consumption. But goods are not: They are above "back to normal." That means consumers are continuing to spend a higher proportion of their money on goods relative to services than we would have expected pre-pandemic.
Whether this will be a permanent shift in consumer behavior remains to be seen. But it's definitely sticking around for right now, and it will continue to cause headaches at crammed transportation facilities around the country.
https://www.nationalreview.com/corner/another-way-of-looking-at-the-increase-in-spending-on-goods/