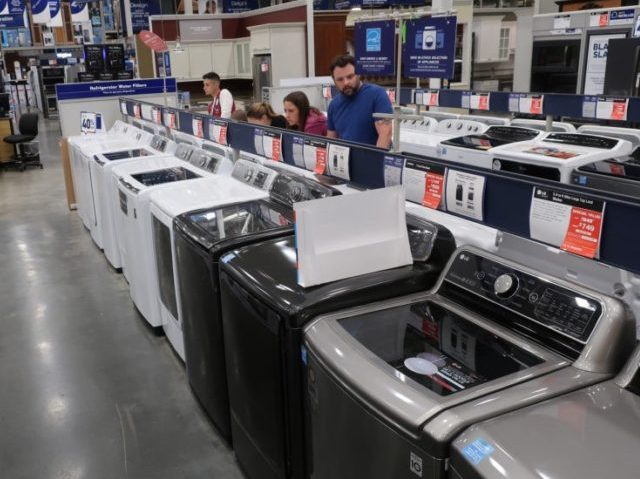 Orders for long-lasting factory goods fell in October by more than expected, declining by 4.4 percent from the previous month to a seasonally adjusted $248.52 billion.
Economists had expected a 2.6 percent decline. September was revised down to a 0.1 percent decrease from a previous estimate of a 0.7 percent increase. New orders have declined in three of the last four months.
Through the first 10 months of the year, demand for durable goods–those expected to last 3 months or more, was up 8.7 percent, compared with the same period a year earlier.
New orders for nondefense capital goods excluding aircraft, often watched as a proxy for private sector business investment, were flat in October. Economists had forecast a 0.3 percent gain.  September was revised down to a drop of 0.5 percent from the prior read of a 0.1 percent decline. New orders fell 0.2 percent in August.  This is up 6.4 percent in the first 10 months of this year compared with the ten-month period in the prior year.
The Trump tax reforms were intended to increase business investment and there is evidence that this was effective, at least in the first half of 2018.  But the early burst of activity may have now petered-out. And the threat of tariffs may also have pushed some investment to earlier in the year.
http://feedproxy.google.com/~r/breitbart/~3/ndm4sXiKkHs/