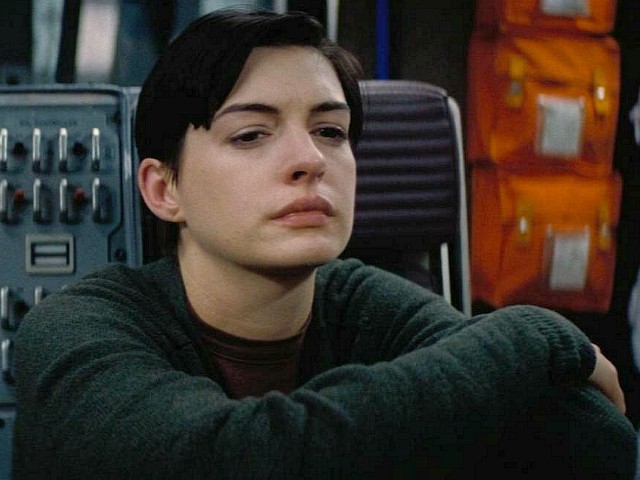 Hollywood A-lister Anne Hathaway accused President Donald Trump of using "lethal force" at the southern border, claiming that U.S. Customs and Border Protection agents "gassed" migrant children as hundreds of caravan members rushed toward the San Diego port of entry.
"My country gassed children. There are no words for my horror," Anne Hathaway began. "To those who will immediately speak of 'doing it the right way', who will 'blame the parents for putting the children in this position', or say 'they were storming the wall', and 'they were throwing rocks': the only human response to this monstrous use of force against LEGAL asylum seekers- against children- is condemnation, shame, and rage.'"
The Devil Wears Prada star then turned her attention to Trump voters, asking if they still support the president's immigration policies after last weekend's events: "For those that still believe in voting for the man who recommended using lethal force on families fleeing violence and persecution: this is the policy you like?"
On Sunday, roughly 500 migrants rushed a border fence near the San Ysidro port of entry between San Diego and Tijuana, prompting the U.S. to shut down the crossing. CBP officials shut down roadways moving north and southbound near the port of entry. According to an on-site Associated Press reporter, U.S. border agents fired tear gas at the migrants crashing the border fence.
U.S.-Mexico border near Tijuana closed as migrants attempt to breach fence:

"Some of these migrants attempted to breach legacy fence infrastructure…and sought to harm CBP personnel by throwing projectiles at them," DHS Sec. Nielsen said in a statement. https://t.co/YP5cIFX5KZ pic.twitter.com/U0voEg1yAs

— ABC News (@ABC) November 25, 2018
http://feedproxy.google.com/~r/breitbart/~3/Wa_Yp96bYa0/