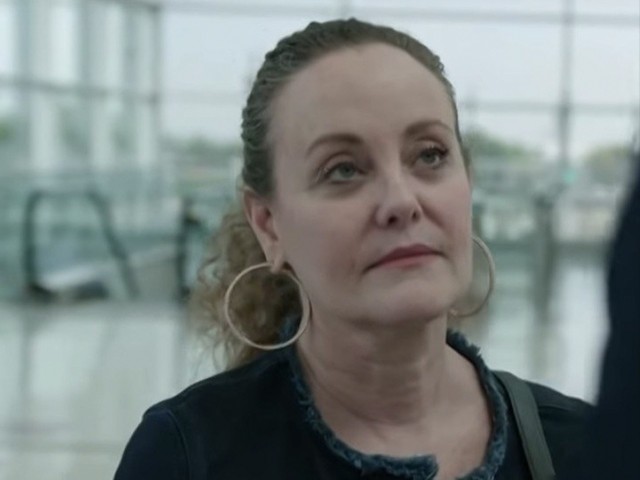 Ann Coulter, author of Resistance Is Futile!: How the Trump-Hating Left Lost Its Collective Mind, described Democrats as "the party" of "manifest lunatic" Julie Swetnick, in a Tuesday interview with Breitbart Senior Editor-at-Large Rebecca Mansour on SiriusXM's Breitbart News Tonight.
"I do not want the Democrats to be able to separate themselves from Julie Swetnick. This is the party of Julie Swetnick. We'll go with Brett Kavanaugh," Coulter said. "I'll take that going into the midterms. I can't get enough of this lady."
Swetnick, who is represented by lawyer Michael Avenatti, alleges that Supreme Court nominee Judge Brett Kavanaugh participated in mass gang rape parties while he was in high school in the 198o's. Mansour and Coulter discussed the latest revelations about Swetnick from a statement by Dennis Ketterer, one of her former boyfriends, which was released by the Senate Judiciary Committee Tuesday afternoon.
LISTEN:
Ketterer's statement included the following claims:
During a conversation about our sexual preferences, things got derailed when Julie told me that she liked to have sex with more than one guy at a time. In fact sometimes with several at one time. She wanted to know if that would be ok in our relationship.
…
I asked her if this was just a fantasy of hers. She responded that she first tried sex with multiple guys while in high school and still liked it from time-to-time. She brought it up because she wanted to know if I would be interested in that.
Coulter said, "Apparently someone else stepped forward, in addition to the boyfriend [Swetnick] threatened to kill his unborn child, in addition to the company she worked where she was sued for both sexual harassment and making false claims of sexual assault."
Mansour explained, "This guy actually was a Washington, DC, meteorologist who won an Emmy. So it wasn't just anybody. His name was Dennis Ketterer. He was a Democrat who ran for Congress, too, so this isn't some right-winger."
"When he's running for Congress, he's thinking, 'Well, okay. I didn't want to have threesomes with another guy with this girl, but maybe she'd like to volunteer on my campaign,'" Coulter explained, noting that Ketterer ended up speaking with Swetnick's father who told him that his daughter had psychological problems.
"[Ketterer] apparently was like 350 pounds, and when [Swetnick] approached him and hit on him in a bar, he was like, 'Why is she hitting on me? This isn't the sort of woman who would hit on me,'" Mansour explained. "He says point blank, 'My impression was that she was an opportunist, and that she was going after me because I'm on TV.'"
Coulter quipped, "Her opening gambit was, 'Would you have a threesome with me and another guy?' This is why the Julie Swetnick 24-hours-a-day station is going to be a huge hit, and I am insisting on it."
Mansour joked, "It could be pay-per-view."
"I want her to testify for 12 hours," Coulter added. "If they can't find anyone, I'll be refilling her water glass, I'll bring her all the caffeine she needs. I do not want this woman to stop talking."
"I don't have the 24-hour TV station, yet, but I insist that Breitbart radio turn itself over from now until election day," Coulter continued.
"I do not want the Democrats to be able to separate themselves from Julie Swetnick. This is the party of Julie Swetnick. We'll go with Brett Kavanaugh. You've thrown everything you have at him. We think he may have stepped on a bug once, and PETA is going to come after him. But you guys are the party of Julie Swetnick," Coulter said.
"This is no longer the party of FDR, Kennedy, and Truman. This is the party of Julie Swetnick," Coulter emphasized. "I'll take that going into the midterms. I can't get enough of this lady."
"What is it, now, where you can basically just scream, 'I was raped!' and we're all supposed to suspend due process and the presumption of innocence? What the hell is going on here? If Julie Swetnick isn't proof enough that women lie, what else is?" Mansour asked.
"Do not knock Julie Swetnick. My heroine, Julie Swetnick," Coulter joked.
"Did you see that interview with Kate Snow?" Coulter asked. "Of course you did, because they've been replaying it all day on MSNBC, which is totally weird. I've never had my interests aligned with the interests of MSNBC, so I don't know what they're thinking over there. But the look in that poor Kate Snow's eyes as she's interviewing this obvious grifter, going into the interview thinking, 'Whoa, this is going to be gold,' and then five questions in, Kate Snow is just praying, 'Please let the power go out in this building. Please let this entire thing be shut down.' And poor MSNBC is just humiliating her by running it over and over and over again, and they're proud of it."
Mansour noted that when Snow asked Swetnick if she could provide any names of witnesses to back up her allegations that there were mass gang-rape parties taking place in Maryland in the 1980s, Swetnick offered four names, of whom, "one person is dead, the other person has never heard of her, and the two others won't answer the phone."
"If you can get Michael Avenatti on the phone, I think there might still be some insane asylums where he might find some new clients," joked Coulter.
"I love this guy," said Mansour of Michael Avenatti. " I want him to run in 2020 because he would be so entertaining."
"Maybe an Avenatti-Swetnick ticket," quipped Coulter.
Coulter mocked ubiquitous news media descriptions of Christine Blasey Ford as "credible."
"Everybody was calling Ford credible," said Mansour. "This is a woman who basically claimed that she had to travel across the country in a Conestoga wagon because she was afraid of flying, and then when she's there testifying, she's like, 'Oh yeah, I fly all the time.'"
"That was a really big lie," said Coulter of Ford's claimed fear of flying. "That was not only evidence of her trauma that she couldn't be alone in an enclosed space, but that's why we had to wait for a week for her to show up? And it turns out the whole thing is nonsense. She's flying to Tahiti all the time, going surfing, an activity that most people consider frightening. She's not exactly curled up in a little ball, Miss Surfer Girl."
Coulter remarked, "Let's compare [Christine Ford] with manifest lunatic Julie Swetnick, who has all the confidence of an insane person. That's what I expected Ford to be like, and I will admit she was not that."
Coulter mocked Democrats' belief that an FBI investigation will confer credence to uncorroborated allegations: "Apparently, the FBI is done [with their investigation], and they're just sitting around saying, 'Okay, how long do we have to hold this? How long do we have to pretend we're still working here? When do you guys want it?'"
Coulter went on, "Democrats don't want [the FBI report] made public, presumably so they can lie about what's in it. Now, I'm trusting [Utah Senator] Orrin Hatch on this, but I think the whole idea of this was, we have to clear this guy's name, it has to be clear for the entire country, so in the abstract, I don't really see the point of keeping it secret. I do find it very curious that it's Democrats who want to keep it secret."
"This is the first time [Democrats] don't want to leak something," Mansour replied.
"They'll leak the parts they like," Coulter replied. "We know they're going to selectively leak. I'm kind of thinking the whole report should be released."
"I think they should just go ahead and confirm Kavanaugh, and then spend any time they can save from the Russia investigation — because you know that's so important — I just want to know all about Julie Swetnick," Coulter joked.
Breitbart News Tonight broadcasts live on SiriusXM Patriot channel 125 weeknights from 9:00 p.m. to midnight Eastern or 6:00 p.m. to 9:00 p.m. Pacific.
http://feedproxy.google.com/~r/breitbart/~3/3fc-5oyoQGE/