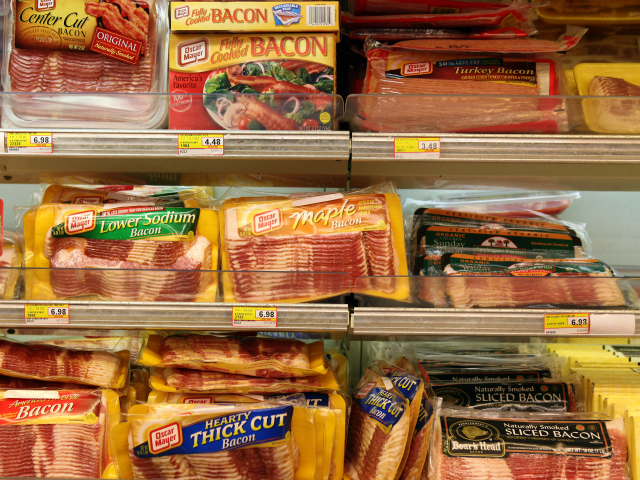 Local politicians have expressed fury and vowed to offer all the support they can after the word 'Bacon' was spraypainted on a mosque in Newcastle, England.
The graffiti was discovered on the side of the Heaton Mosque and Islamic Centre on Friday morning, ChronicleLive reports.
"This is an outrageous attack on our community," thundered local councillor John-Paul Stephenson, of the Labour Party.
"Heaton is well-loved for its diversity," he added.
"This attack goes against everything we stand for. Councillors will be meeting with the mosque to discuss this and offer the support we can. Attacks like this will not be tolerated in our community."
Fury as 'bacon' is scrawled on walls of Newcastle mosque in 'disgusting' attackhttps://t.co/Zw3EE3rxkx

— The Chronicle (@ChronicleLive) September 28, 2018
Newcastle City Council moved swiftly to remove the graffiti that very morning, explaining that they "aim to remove all offensive, racist, and sexist graffiti within two working days. Where this is not possible, it will be obscured."
Similar incidents involving Islamic religious institutions and pork products, which the publicly-funded BBC and other British media outlets have taken to calling "bacon hate crime", are usually prosecuted with particular severity.
35-year-old Kevin Crehan, for example, was sentenced to a year in prison for leaving bacon sandwiches outside the Jamia Mosque in Bristol in 2016.
He was found dead in his prison cell partway into his sentence, after what investigators deemed to be a suspected drug overdose.
Follow Jack Montgomery on Twitter:

 @JackBMontgomery
Follow Breitbart London on Facebook:

 Breitbart London
http://feedproxy.google.com/~r/breitbart/~3/Q4XiXI9BCR8/