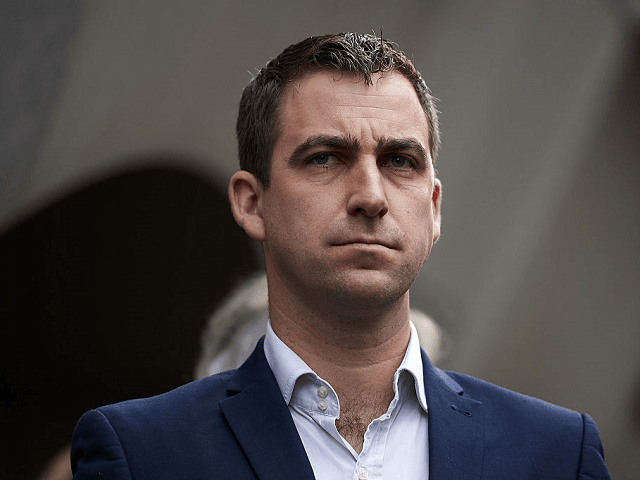 Charity workers were ordered to work with disgraced alleged sex pest Brendan Cox by the head of Amnesty International UK, who was aware of the allegations against him.
Kate Allen, Amnesty UK's director since 2000, committed them to support Mr Cox's "Great Get Together" project just a year after he was forced to quit Save the Children in September 2015 following accusations of sexual harassment and touching.
He denies assaulting a woman at Harvard University in 2015 but has admitted to "inappropriate" behaviour and "mistakes" while working for Save the Children.
Mr Cox has also strongly backed HOPE Not Hate, an alt-left so-called "anti-fascist" group that grew out of groups with links to communists that now takes funding from pro-open borders billionaire George Soros groups.
A confidential investigative report, seen by The Times, concluded that Ms Allen and senior managers failed to carry out due diligence or risk assessments, while no one acted on staff concerns about working alongside Mr Cox.
Amnesty felt under pressure to work with the Great Get Together because it had "come from the top" despite concerns about Mr Cox's sexual conduct raised in the reports, the newspaper says.
Oxfam Faces Fresh Child Sex Abuse Allegations Among 'Sex for Aid' Claims https://t.co/Qn820YKCuP

— Breitbart London (@BreitbartLondon) February 13, 2018
One worker, quoted in the report, said: "We got told 'make it work' off the back of Kate wanting to be involved in the Great Get Together."
An Amnesty spokesman said: "We do regret working with [Mr Cox] without carrying out sufficient due diligence, and we apologise for that…"
They add: "It is very clear from the report that the right processes and procedures were not in place. We are sorry and we will learn from it."
The revelations come as Tina Stowell, chairman of the Charity Commission, warns that charities need to reform to stop the public losing trust in them.
The former Conservative minister is to set out a tougher stance on regulating the £74bn-a-year sector, telling the UK's 168,000 registered charities they face censure unless they can show they are "a living example of charitable purpose".
http://feedproxy.google.com/~r/breitbart/~3/REDZke_jPk4/