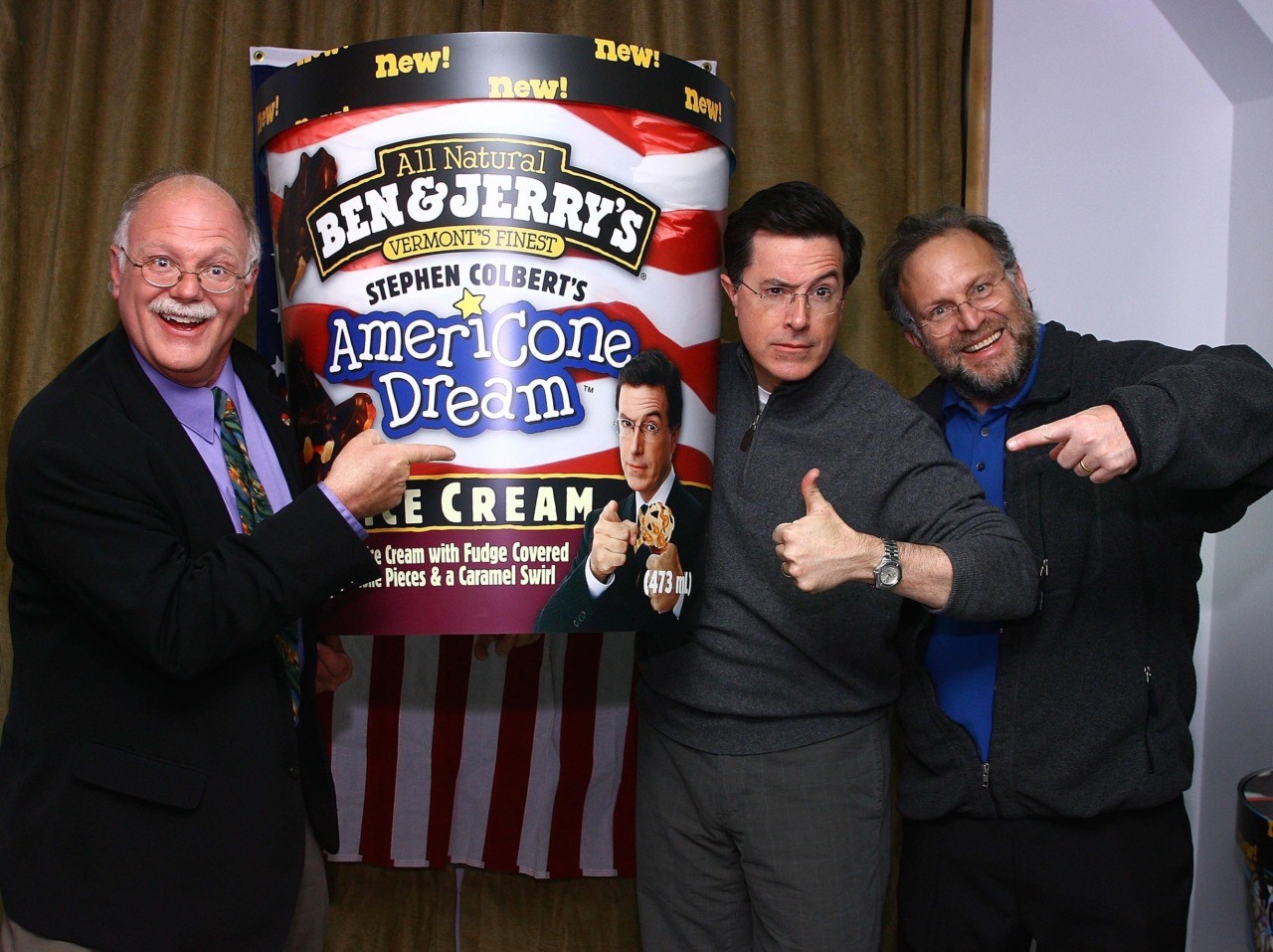 Ben & Jerry's, the left-wing, Vermont-based ice cream company that backed Sen. Bernie Sanders (I-VT) in the 2016 presidential election, is producing a new flavor to honor controversial California Democrat Ammar Campa-Najjar.
The new flavor will be called "Ammar-etto American Dream," referring to his background as a first-generation American, the son of a Palestinian father and Mexican-American mother. Recently, Campa-Najjar's background has come under closer scrutiny. His paternal grandfather was a Palestinian terrorist leader, and though the candidate has denounced his grandfather's actions, Campa-Najjar called him a "legend" and a "public servant" in 2015.
Campa-Najjar dropped his father's surname from his official campaign committee, which now refers to him as "Ammr Campa." He legally changed his name after the primary in June, from "Ammar Yasser Najjar" to "Ammar Campa-Najjar." Last year, his campaign received an unusual donation from a Palestinian ambassador, and has both received and given money to a radical Muslim group (though Campa-Najjar himself converted to Christianity).
Rep. Duncan D. Hunter (R-CA), the incumbent Campa-Najjar is challenging in California's 50th congressional district, was indicted this summer on federal charges of misusing campaign funds, but protests his innocence. Hunter has used Campa-Najjar's background in attack ads, arguing that the Democrat is a "security risk. CNN, the New York Times, and various other media outlets have accused Hunter of running a "racist" anti-Muslim campaign.
Campa-Najjar announced the new Ben & Jerry's ice cream flavor on his Twitter account on Wednesday morning:
The flavor is part of a joint project with the radical left-wing organization MoveOn.org, formed to resist President Bill Clinton's impeachment for perjury and obstruction of justice in the Monica Lewinsky affair.
Ben & Jerry's named Campa-Najjar one of the seven "best progressive candidates," adding: "We need a Democratic majority to check President Trump's unrestrained power. And we also need to send progressive champions to Congress who will fight for health care as a human right, protect clean air and water, and get big money out of politics."
The company added: "His platform also includes Medicare for All, passing a clean Dream Act, investing in renewable energy, and overturning Citizens United." Ben & Jerry's used a similar name, "Americone Dream," for an ice cream flavor named after left-wing comedian Stephen Colbert (then of The Daily Show) in 2007.
The Hill reports that the owners of the company, Ben Cohen and Jerry Greenfield, will make the "progressive" ice cream flavors for Campa-Najjar and the other candidates at home, and raffle away the products — 40 pints each.
Photo: file
Joel B. Pollak is Senior Editor-at-Large at Breitbart News. He is a winner of the 2018 Robert Novak Journalism Alumni Fellowship. He is also the co-author of How Trump Won: The Inside Story of a Revolution, which is available from Regnery. Follow him on Twitter at @joelpollak.
http://feedproxy.google.com/~r/breitbart/~3/OvEomj5pB6U/