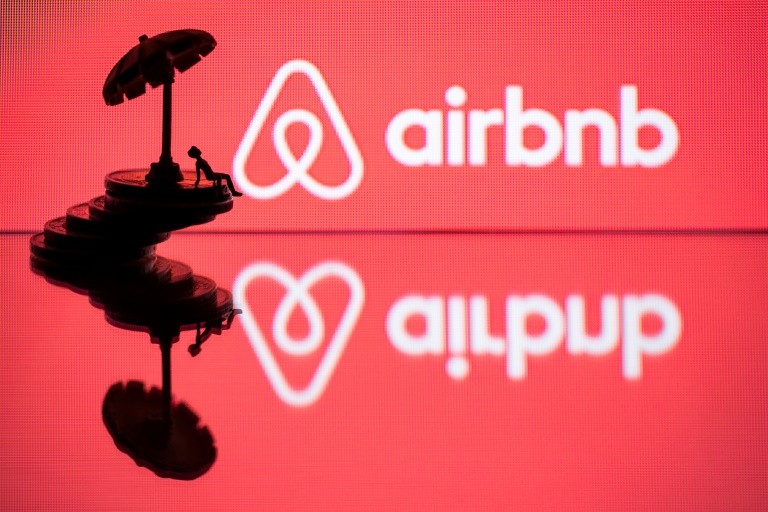 TEL AVIV – A group of American Jews have sued Airbnb in a U.S. Federal Court on Wednesday over charges that the vacation rental giant's new policy of barring Israeli apartments in the West Bank constitutes religious discrimination. 
"Airbnb has made a religion- and nationality-based decision about who can list," Robert Tolchin, a lawyer for the plaintiffs, told Reuters. "It decided in the United States, 'We will not list for Jews in the West Bank.' It should be equal access for all."
The plaintiffs are 18 Jewish-American families who own properties in Israel and one U.S. citizen who has used Airbnb to rent accommodations in West Bank settlements.
The lawsuit has been organized by the Israeli human rights law organization Shurat HaDin-Israel Law Center in Israel and the complaint filed in Delaware, where Airbnb is incorporated.
The suit accused Airbnb of blacklisting only Jewish homeowners, while permitting neighboring homes owned by Muslims and Christians to be rented. It also said Airbnb was taking sides in the dispute over the West Bank.
President of Shurat HaDin Nitsana Darshan Leitner, who is also representing the plaintiffs, said the new "discriminatory" policy was the "poster child for the racist BDS movement."
"These Jewish-American property owners were shocked by Airbnb's blacklisting of their homes and intend to legally fight this new hateful policy. For centuries anti-Semites have sought to dictate where Jews can live, where they can travel, and what businesses they are permitted to engage in," Darshan Leitner said.
"Airbnb's redlining policy is illegal and discriminates against these families based solely upon their religion. We are asking the court to put an end to Airbnb's illegal policies and pay these families compensation. Just as Jews fought back against these anti-Semitic attacks at the time of the original Hannukah, we will continue to fight and defeat them today," she added.
The plaintiffs' New York attorney, Robert Tolchin, slammed Airbnb over its hypocrisy in singling out Jews.
"Imagine if Airbnb decided not to service Muslim homes in Oakland because they opposed growth of the Muslim community there. Nobody would tolerate that for a minute. Yet that is exactly what Airbnb's policy is for Jews in the Judea and Samaria region," Tolchin said, using the Biblical names for the West Bank.
"As a provider of a service to the public, Airbnb is not permitted to refuse to provide services to selected religious groups to engineer who it thinks should be allowed to live where," he added.
Airbnb responded that the plaintiffs would not win the case.
"We don't believe this lawsuit will succeed in court, but we know that people will disagree with our decision and appreciate their perspective," Airbnb said in a statement.
A separate suit was filed in the Jerusalem District court on November 22 by Ma'anit Rabinovich, the owner of an apartment for rent on Airbnb, requesting a class action lawsuit against Airbnb. The complaint said Airbnb's new policy is "severe, offensive and extremely outrageous discrimination on the basis of place of residence, country of origin and opinion."
Public Security Minister Gilad Erdan on Tuesday urged the governors of Illinois, New York, Florida, Missouri and California, where Airbnb is based, to take measures against Airbnb's "anti-Semitic practices and narrative of the boycott movement."
In a letter to the governors, Erdan said the BDS movement "is not interested in peace or a better future for the Palestinians, but rather in demonizing and discriminating against Israel, the one true democracy, and America's strongest ally in the Middle East."
He added that Airbnb's decision to ban West Bank listings is "especially disturbing when one understands that it is a policy directed only toward Israel. Such a policy has not been applied by the company to any other country or region involved in a national dispute or conflict.
"This constitutes (one hopes unintentionally) the modern form of an anti-Semitic practice which applies a double standard to Israel in a way that is not expected or demanded of any other country."
He urged the governors to "consider speaking out against the company's decision, and taking any other relevant steps, including in relation to commercial dealings" between Airbnb and their states.
Erdan's Strategic Affairs Ministry, which is tasked with penalizing BDS activists, is working with the ministries of tourism, foreign affairs, justice and economy and the Finance Ministry's Tax Authority to formulate a response to the decision.
Twenty-five U.S. states ban business dealings with companies that boycott Israel.
http://feedproxy.google.com/~r/breitbart/~3/jeOLRAxpBwc/