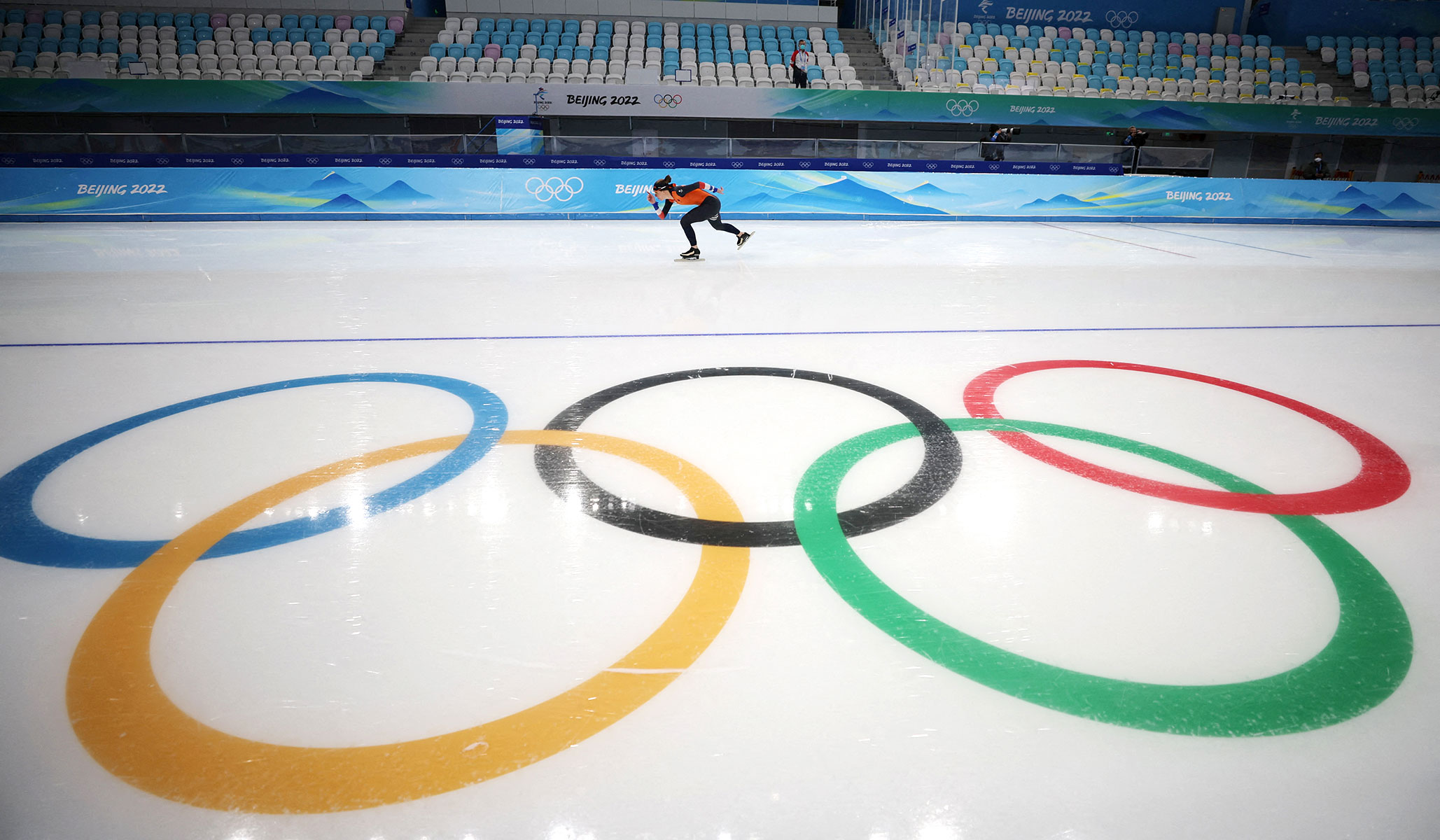 The Olympics has evolved from a highly politicized, often incredibly exciting, event into an insipid, shiny, corporatized, dictatorship-normalizing television special. It's not rare for smaller nations to recruit foreign athletes, giving them dual citizenship or residency, as a means of competing in this high-profile event. And American and Canadian hockey players, unable to make their own nations' Olympic squads, have been playing for foreign nations for years. Can you imagine, however, a Hungarian American playing for the CCCP in 1960 or a Japanese American suiting up for Mao in 1972?
Because it's hosting the Winter Olympics, China gets an automatic spot in the ice-hockey tournament. And since China has no tradition in the sport, the team's roster is made up of only six Chinese-born players, along with eleven Canadians, seven Americans, and one Russian. Some of the Americans don't have any connection to China. One of those players is Jake Chelios, son of NHL Hall of Famer Chris, who has been playing for a Moscow-based Chicom team called the Kunlun Red Star, which competes in the Russian Kontinental Hockey League. (Though they are consistently terrible.) And, after a single day of interviews, the Chinese shut down all communication between the press and players — "a highly unusual decision at an event like the Olympics," The Canadian Press gently noted. But it's certainly not unusual for the Chinese.
Everyone's got to make a living. I understand. Yet, not only are these Americans representing a government that's historically murdered, tortured, imprisoned, and terrorized more of its own people than perhaps any in the history of mankind, but also a thriving dictatorship that still uses slave labor, ethnically cleanses its minorities, continues to crush freedom in Hong Kong, occupies Tibet, threatens Taiwan, props up North Korea, and undermines American interests. These players aren't buying a trinket assembled in Kunshan, they're wearing the Communist Red Star on their jerseys. Despicable.
https://www.nationalreview.com/corner/american-athletes-beijing-betrayal/