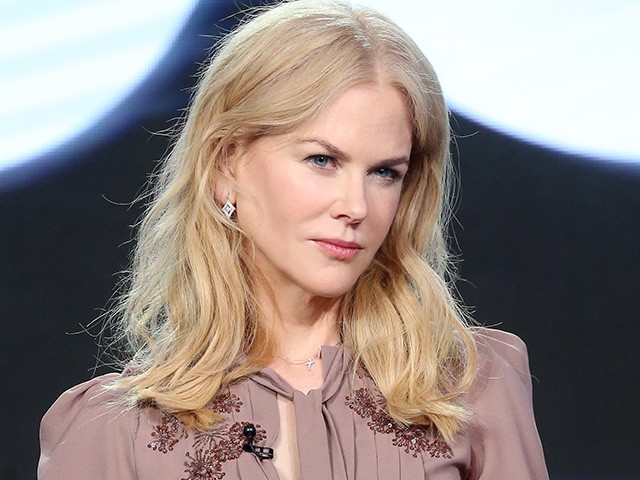 Amazon has acquired the rights to a feature film produced by Nicole Kidman about a woman groped at a frat party who later becomes a female right's activist, Variety first reported.
The film, based on the book The Female Persuasion, focuses on the life Greer Kadetsky, a student who is groped at a university fraternity party by a known sexual harasser who continues to get away with his misdeeds. Following the incident, Kadestsky becomes inspired to stand up for women's rights alongside other feminist activists.
Amazon's acquiring of such a film comes at a tumultuous time for Amazon's film studios, which has seen big successes such as Manchester by the Sea and The Big Sick, but also major flops Life Itself, Wonder Wheel, and Gringo.
The announcement also comes amid the ongoing controversy surrounding President Donald Trump's Supreme Court nominee Brett Kavanaugh, who was accused of sexual misconduct at a college party among other uncorroborated allegations intended to torpedo his confirmation.
The announcement also come nearly one year after former head of Amazon Studios Roy Price resigned from the streaming giant amid allegations that he sexual harassment an Amazon Studios top producer, Isa Hackett, a producer for the Amazon original series Man in the High Castle.
Last week Price was placed on indefinite leave of absence after Isa Hackett, a producer for the Amazon original series Man in the High Castle, accused him of sexually harassing her in a taxi.
Kidman, who will produce the title alongside Lynda Obst and Per Saari, has never been known for having outspoken left-wing or feminist views. Following Trump's stunning election victory against Hillary Clinton in 2016, Kidman even urged the country to get behind the new president.
"[Trump is] now elected and we, as a country, need to support whoever is the president," she said in an interview with BBC host Victoria Derbyshire before his inauguration. "That is what the country is based on. And however that happened, it happened, and let's go."
Follow Ben Kew on Facebook, Twitter at @ben_kew, or email him at bkew@breitbart.com.
http://feedproxy.google.com/~r/breitbart/~3/cuJ3vphtzY4/