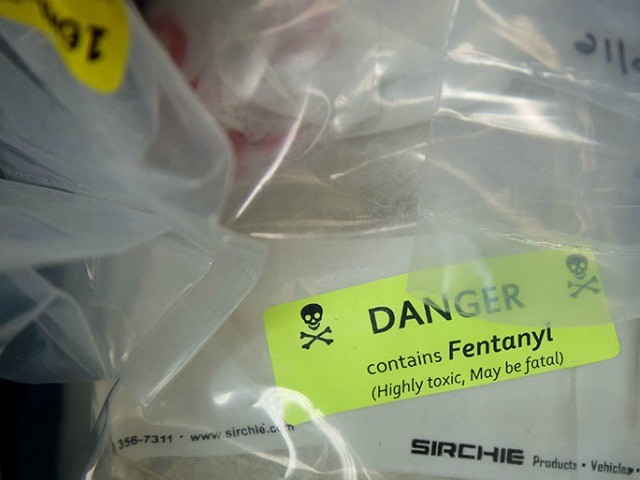 A Mexico-linked drug gang was busted in Buckeye, Arizona, by undercover investigators for the Maricopa County Drug Suppression Task Force on Friday.
Three men were arrested on suspicion of selling various illegal drugs after a nearly three-month investigation, according to local media.
The men were identified as Abraham Oliveros-Suarez, 22; Armando Oliveros, 25; and Rodrigo Valdez, 22. They were arrested without incident after meeting undercover detectives in Buckeye to complete a previously negotiated drug transaction.
The detectives reportedly seized 15 pounds of methamphetamine, fentanyl pills, and a high-caliber handgun inside the targets' vehicles. Investigators were then led to a residence in Buckeye, where a SWAT team executed a search warrant and discovered additional pills, methamphetamine, marijuana, cocaine, and currency. Officials said 519 fentanyl pills in all were seized.
All three men were booked into the Maricopa County Jail on charges that include the sale of dangerous drugs, the sale of narcotics, possession of a weapon in drug offense, and conspiracy, said the sheriff's office on Tuesday.
Breitbart Texas spoke with local law enforcement contacts on the condition of anonymity who related that the three suspects kept direct ties to Mexico. There was no information available regarding immigration statuses.
Buckeye, approximately 30 miles west from downtown Phoenix, recently experienced a fentanyl-related death at a local high school, which drew significant local media attention. A Verrado High School baseball pitcher died unexpectedly in his home in early May from an accidental overdose, according to a recently released medical examiner's office report. The report indicated that 17-year-old Bryan McKinsey overdosed on fentanyl. McKinsey, a key member of the Verrado High School baseball team, helped his team reach the semi-finals of the state tournament earlier in the day but died several hours later.
According to Breitbart Texas law enforcement sources, the Sinaloa Cartel boosted production of methamphetamine and opioid-based products in Mexico to offset any cash flow losses attributed to the legalization of marijuana in the United States.
Robert Arce is a retired Phoenix Police detective with extensive experience working Mexican organized crime and street gangs. Arce has worked in the Balkans, Iraq, Haiti, and recently completed a three-year assignment in Monterrey, Mexico, working out of the Consulate for the United States Department of State, International Narcotics and Law Enforcement Program, where he was the Regional Program Manager for Northeast Mexico (Coahuila, Tamaulipas, Nuevo Leon, Durango, San Luis Potosi, Zacatecas.) You can follow him on Twitter. He can be reached at robertrarce@gmail.com
http://feedproxy.google.com/~r/breitbart/~3/-Viy0KXGaY8/