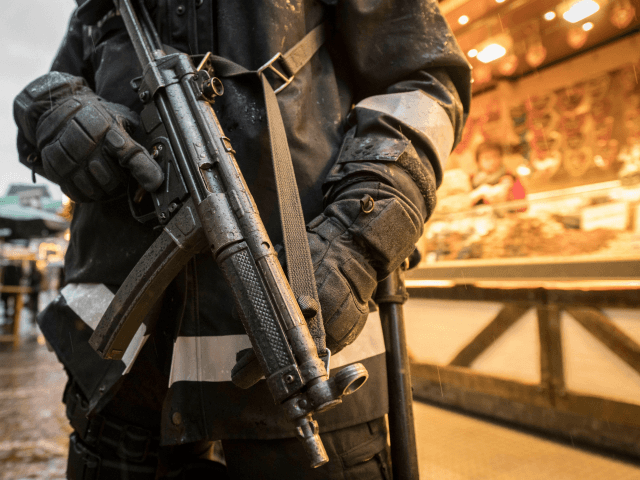 Two German towns have seen arrests at their Christmas markets as migrants brawled with locals in one case and in another, a migrant threatened passers-by with an axe while yelling "Allah hu Akbar."
The first incident occurred at a Christmas market in the town of Ludwigslust, in the region of Mecklenburg-Vorpommern on Saturday at around 10:40 pm, and saw a dispute between a group of native Germans and migrants escalate into violence, according to a press release from police.
Officers attempted to calm the situation, but were forced to deploy irritant spray to bring order back to the market. One 41-year-old was injured along with a 21-year-old but neither required immediate medical care on site. Police say they have filed two separate charges of assault and are looking for witnesses to the incident.
The second case also took place on Saturday in the town of Witzenhausen in the region of Hesse and saw a 38-year-old Libyan migrant arrested after threatening attendees of the town's Christmas Market with an axe and yelling "Allah hu Akbar!" at them.
Six Members of ISIS Cell Planning Possible Christmas Market Attack Arrested in Terror Raids https://t.co/1be2yxsLm6

— Breitbart London (@BreitbartLondon) November 21, 2017
Police say the Libyan was heavily intoxicated at the time and while he threatened several people, he did not manage to injure anyone.
Both incidents come only two years after Germany's largest radical Islamic terror attack, which also took place at a Christmas market in the German capital of Berlin.
The attack, committed by failed Tunisian asylum seeker Anis Amri, saw the Islamic State supporting jihadist steal a semi-truck and use it to kill a dozen people and injure 50 more.
Christmas markets have also been the targets of other terror plots as well, including a failed attack by a 12-year-old jihadist in the town of Ludwigshafen in the Rhineland-Palatinate region only just days before Amri carried out his deadly act of terror.
Follow Chris Tomlinson on Twitter at @TomlinsonCJ or email at ctomlinson(at)breitbart.com
http://feedproxy.google.com/~r/breitbart/~3/XGUgma-EM70/