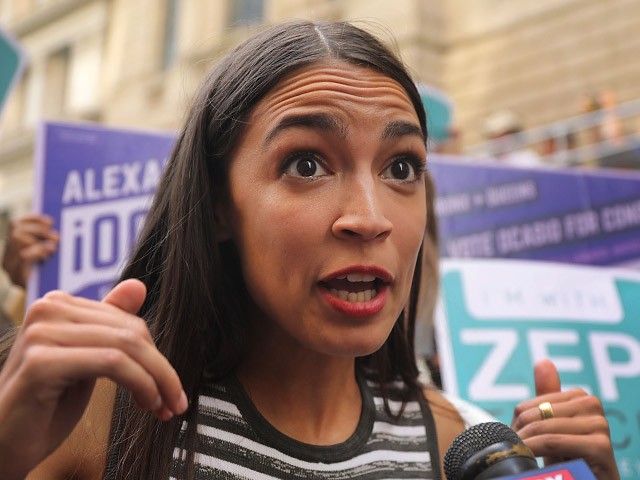 Rep.-elect Alexandria Ocasio-Cortez (D-NY) stated recently that she wants to use her Instagram account to "humanize" government.
Rep.-elect Alexandria Ocasio-Cortez (D-NY) stated this week that she plans to use the Facebook-owned photo and video sharing platform Instagram to "humanize" the government. In an interview with MSNBC, Ocasio-Cortez stated, "I think it's so important that we humanize our government. I've spoken about this before, about making it real, because a lot of times we'll tune in to cable news or watch what's going on on TV. And all we're reading about is bills and all we're reading about is legislation or the political dynamics."
Ocasio-Cortez appears to be quite an avid social media user, regularly posting photos and videos from Capitol Hill and even live streaming herself making dinner via Instagram Live. Ocasio-Cortez further stated in her interview: "I think it's really important when we actually show people that government is a real thing, that it is something you can be a part of, it's a process that we can transition into," she said. "It really kind of opens up the window to show that anyone can serve."
Social media has become a key tool used in the majority of political campaigns in recent years, but the rise in fake followers and bot accounts has become an issue that social media platforms are attempting to crack down on.
"Recently, we've seen accounts use third-party apps to artificially grow their audience," Instagram said in a recent blog post. "Starting today, we will begin removing inauthentic likes, follows and comments from accounts that use third-party apps to boost their popularity."
Twitter and Facebook have also made similar efforts to remove inauthentic accounts across their various platforms, Twitter reportedly deleted as many as 10,000 accounts at the request of the Democratic Congressional Campaign Committee, a party group that supports Democrats running for the U.S. House of Representatives ahead of the midterm elections.
Similarly, in an effort to fight "fake news" before the November midterm elections, Facebook shut down over 800 accounts and pages accused of spreading "misinformation," including many conservative pages, some with millions of followers.
http://feedproxy.google.com/~r/breitbart/~3/GbhwRS3HtJU/