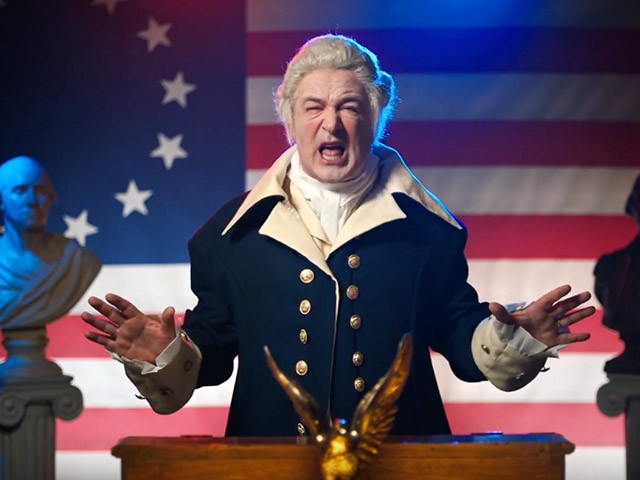 Actor Alec Baldwin will reprise his role as President Donald Trump on the NBC sketch comedy show Saturday Night Live after speculation about his return, producer Lorne Michaels has revealed.
During an appearance on the Origins with James Andrew Miller podcast, Michaels confirmed that Baldwin would reprise the role during the show's upcoming 44th season, mainly because it would be so hard to find a replacement.
"Oh, I think he'll be back. I think there is probably no other actor who is looking to take that and follow Alec," Michaels said when asked about Baldwin's return. "And I think, for a new cast member to come in and try that would be a really tough thing to do."
"I think with Alec, I've known him and worked with him for so long, that needless to say I trust him," Michaels said. "And the audience connects to him in that role."
On the same podcast, Baldwin indicated that he would reprise the role despite a growing "fatigue" with his character.
"I have fun doing it, there's no doubt about that," Baldwin said of his role. "They are all old and dear friends of mine, and I love going there. When the show is good, there is nothing like it. But for me, I think I'm going to do some of it, but not a whole lot. Because I also think, and this is critical, there is a lot of fatigue here."
The 60-year-old actor is one of Hollywood's most fervent critics of the Trump presidency, previously describing Trump as "insane," as he works within a White House full of "pirates, whores, and thieves."
"Trump is insane. I think most people know, the guy – he is insane. We have a man who is president who is insane," Baldwin continued. "You can't go far enough with this idiot. You can't go far enough. You can't go far enough."
Follow Ben Kew on Facebook, Twitter at @ben_kew, or email him at bkew@breitbart.com.
http://feedproxy.google.com/~r/breitbart/~3/XBFZ0KTiIQI/