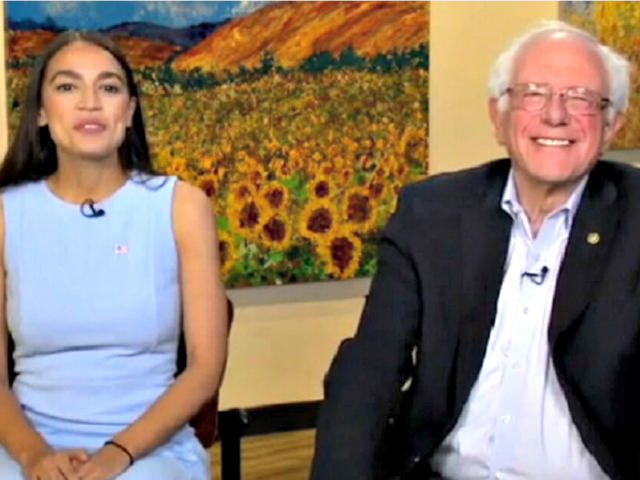 Harvard Law School Professor Emeritus Alan Dershowitz said Democrats "will continue to lose" elections if they embrace "hard-left" politics and "democratic socialism." He offered his remarks in a Friday interview on SiriusXM's Breitbart News Daily with Breitbart News Editor-in-Chief Alex Marlow.
Dershowitz referring directly to Sen. Bernie Sanders (I-VT) and indirectly to Alexandria Ocasio-Cortez in his comments.
Dershowitz said, "You have people who want to turn the Democratic Party into the Sanders Party, or these young people who have now won tiny little elections with a few thousand votes but call themselves democratic socialists. They call themselves progressives but they're on the wrong side of free speech. They're on the wrong side of tolerance. They're on the wrong side of many issues."
LISTEN:
Dershowitz continued, "As somebody who is a liberal, I love to debate with people like Bill Buckley. We used to have great debates, but my arch-enemies in the world are not conservatives, they are the hard left. And just like, I think, conservatives and centrist conservatives have their arch-enemies as the alt-right — neo-Nazi right, small group, to be sure — but the conservatives have to fight those extremists. We liberals have to fight extremists on the left.
Dershowitz advised Democrats to move to America's political center.
"We have to move the party more toward the center where good old liberals debate good old conservatives and Americans see a choice at or around the center," advised Dershowitz." That's what I think Americans are craving, and that's why I think Democrats lost the last election and will continue to lose unless they move more and more away from the fringes and toward the center."
Breitbart News Daily broadcasts live on SiriusXM Patriot 125 weekdays from 6:00 a.m. to 9:00 a.m. Eastern.
Follow Robert Kraychik on Twitter.
http://feedproxy.google.com/~r/breitbart/~3/HA6kNV_dRXo/