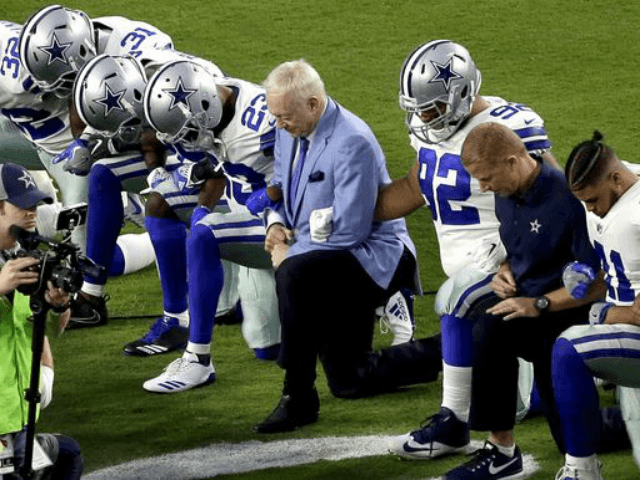 An Alabama grocery store is refusing to sell Pepsi products bearing the NFL logo to boycott the NFL players who are protesting the national anthem.
S&Z Grocery Store in Athens, Alabama, announced Wednesday that it would be boycotting Pepsi products until they remove the logo:
The store's owner, Phillip Stewart, told WAFF he personally removed the bottles from the shelf because he felt it was wrong to sell the products bearing a logo for a league he does not support.
"I don't want to support them in any way, because I feel like it's just wrong. I can't in good conscious sell the product because it does have the logo on it," Stewart said.
"I pulled them myself, the customers didn't know I was doing this. I sold the product that I had that did not have the logo on it. And I told my rep as well as the delivery guy that I did not want those brought into the store because I would not sell them," the store owner added.
Many NFL players began kneeling during the national anthem after former NFL San Francisco 49ers quarterback Colin Kaepernick pulled the stunt in the 2016 football season to protest police brutality.
Even though Kaepernick is still a free agent and is not playing for an NFL team, he is still encouraging players to kneel in protest of the anthem. President Trump has spoken out against the anthem protests, calling the practice of kneeling during the national anthem "unacceptable."
http://feedproxy.google.com/~r/breitbart/~3/-geNhlBr2Co/