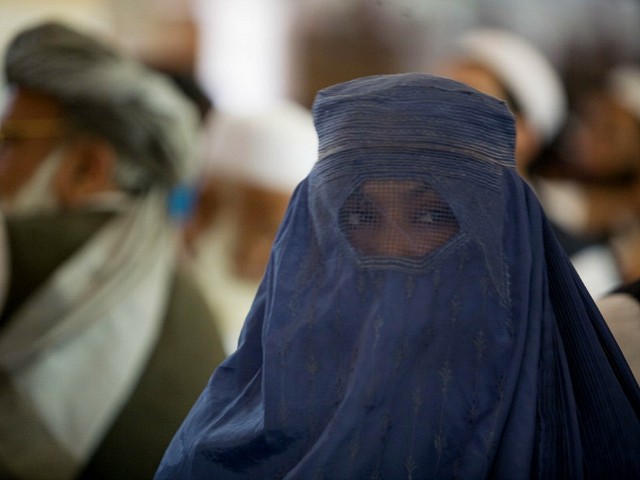 An unprecedented number of women are contesting parliamentary seats across Afghanistan despite the threat they face at the hands of Islamic extremists, particularly jihadi groups like the Taliban and the Islamic State (ISIS/ISIL), various news outlets acknowledged this week.
"More female candidates than ever are set to contest Afghanistan's upcoming parliamentary election, braving violence and opposition from social conservatives in a campaign seen as a test of the war-torn nation's democratic institutions," Reuters reported Tuesday, referring to the October 20 race.
Reuters noted that 417 women are running for office.
The Washington Post, providing a more conservative estimate, added on Wednesday:
Among the candidates in the race are 400 women — an unprecedented number that includes teachers, doctors and activists. Their photos tower above the Kabul skyline, with some of the women wearing makeup and stylish clothes, while others have on modest headscarves. Afghan officials have touted their candidacies as remarkable compared with the last legislative elections in 2009, when no women could be found to run for office in some conservative districts.

Yet several female candidates have been threatened or attacked…Women have enjoyed greater freedom to campaign in Kabul, but the incidents in rural provinces, as well as reports of low female voter registration there, suggest that women in this traditional society are still far from accepted in political life.
The Taliban and ISIS, both of which oppose any public role for women in Afghan society, have attacked election rallies and offices.
"Parliamentary elections in Afghanistan are just days away, and the Taliban and ISIS fighters, countered by Afghan and U.S. troops, are doing all they can to disrupt voters," CBS News pointed out.
Jihadis have already killed scores of people, including ten candidates. A women candidate is among the fatalities.
"Another two [candidates] have been abducted and four others were wounded in attacks," Al Jazeera added. "More than 30 people have been killed in election-related violence over the past several weeks. The election for the 249-member parliament has been delayed by nearly three years."
According to Reuters, the 417 women candidates are standing strong despite the threat they face.
"Elections in my country are not just about victory or defeat," Dewa Niazai, a 26-year-old candidate from the eastern province of Nangarhar, who holds a degree in computer science from India, told Reuters. "It is about launching a small-scale war. I can get killed, injured or abducted."
Nangarhar, located along the Pakistan border, is home to the Taliban and ISIS's most potent stronghold in the region.
Women running for office are afflicted by additional challenges when compared to their male counterparts, Maria Bashir, Afghanistan's first female prosecutor from Herat province, told Reuters.
"In comparison with male candidates, women have more problems in the election race … insecurity and harassment inhibit women's mobility and justify family restrictions," she said.
The Afghan constitution reportedly reserves at least 68 seats for women in parliament.
"Under the constitution written after the austere rule of the Taliban was ended by U.S.-backed Afghan forces in 2001, at least 68 of the 250 seats in the lower house of parliament are reserved for women," Reuters noted.
"The quota means that Afghanistan fares better in a simple measure of female representation in the legislature than some Western nations – 28 percent of seats in the lower house are currently held by women, 8 points higher than the U.S. Congress," it added.
http://feedproxy.google.com/~r/breitbart/~3/_-Z7lUN2WTg/