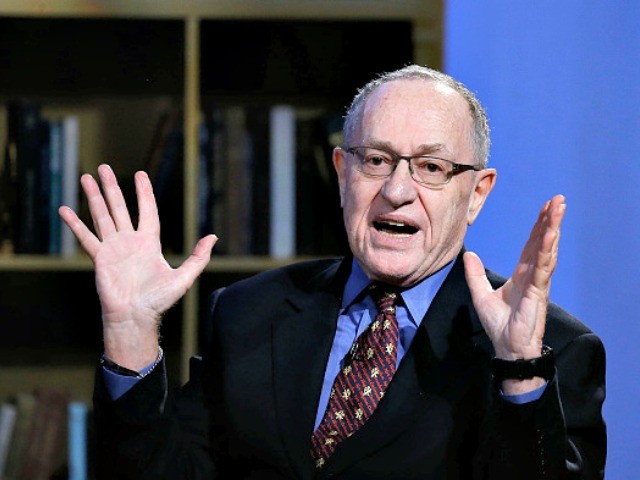 House impeachment manager Rep. Adam Schiff (D-CA) tried to dismiss Harvard Law School professor emeritus Alan Dershowitz as not a "reputable constitutional law expert."
Schiff did not respond directly to the White House argument that "abuse of power" was not an impeachable offense according to the U.S. Constitution. Instead, he targeted Dershowitz, whom he said was responsible for that argument.
Schiff said:
Now they also made the argument that you'll also hear more later on from, apparently, Professor [Alan] Dershowitz that, "Well, abuse of power is not an impeachable offense."

It's interesting that they had to go outside the realm of constitutional lawyers and scholars to a criminal defense lawyer to make that argument because no reputable constitutional law expert would do that.

Indeed, the one they called in the House, Republicans called in the House, Jonathan Turley, has said exactly the opposite. There's a reason Jonathan Turley is not sitting at the table, much to his dismay, and that is because he doesn't support their argument! So they'll cite him for one thing but ignore him for the other.
Schiff emphasized the word "reputable."
Turkey did argue that abuse of power is impeachable. But in testimony before the House Judiciary Committee, Turley also said that under the Democrats' absurdly low standard in the impeachment of President Trump, every single American president — from President George Washington to President Barack Obama — could have been impeached.
Turley concluded: "It's not that abuse of power can never be an impeachable offense. You just have to prove it. And you haven't." (Schiff, to use his own words, wants to cite Turley for one thing but ignore him for the other.)
Dershowitz is widely recognized not just as a "criminal defense lawyer" but as a leading scholar on constitutional law, among other subjects. The Harvard Law School website cites Dershowitz's work: "In addition to his numerous law review articles and books about criminal and constitutional law, he has written, taught and lectured about history, philosophy, psychology, literature, mathematics, theology, music, sports – and even delicatessens."
Joel B. Pollak is Senior Editor-at-Large at Breitbart News. He earned an A.B. in Social Studies and Environmental Science and Public Policy from Harvard College, and a J.D. from Harvard Law School. He is a winner of the 2018 Robert Novak Journalism Alumni Fellowship. He is also the co-author of How Trump Won: The Inside Story of a Revolution, which is available from Regnery. Follow him on Twitter at @joelpollak.
http://feedproxy.google.com/~r/breitbart/~3/NvSqtSCnocs/