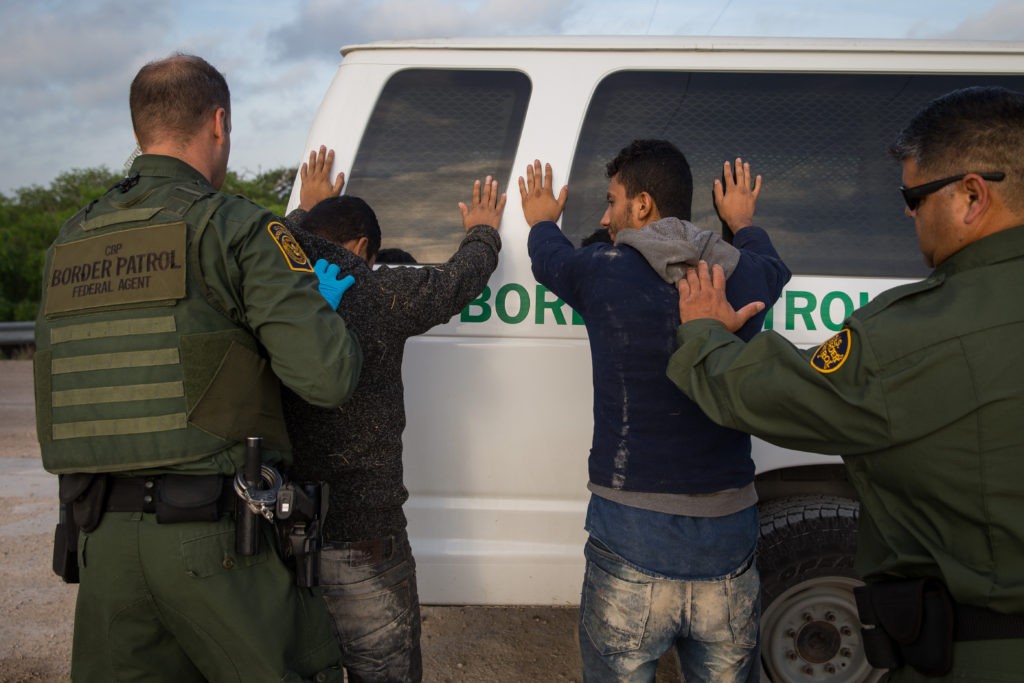 Border Patrol agents assigned to the Rio Grande Valley Sector arrested a Salvadoran migrant who illegally crossed the border with his minor son and a large group of families. Court records indicate the man is wanted for murder in South Carolina.
McAllen Station agents came upon a large group of families and unaccompanied minors who had just crossed the border illegally on Saturday near Hidalgo, Texas. The agents took the group into custody and transported them to the McAllen Station for processing and a biometric background investigation.
Agents found court records from the sheriff's office in Richland County, South Carolina, indicating the Salvadoran national is wanted for murder, according to Rio Grande Valley Border Patrol officials. The agents found the man in the company of his 13-year-old son.
Later that day, agents assigned to the Falfurrias Border Patrol Checkpoint in Brooks County, Texas, disrupted an attempt to smuggle an illegal immigrant through the checkpoint. Agents arrested the man and transported him to the Falfurrias Station for processing and a background investigation. During the investigation, the agents learned the man is a documented member of the 18th Street gang.
During a recent interview with Breitbart Texas Editor-in-Chief Brandon Darby, Rio Grande Valley (RGV) Sector Chief Manuel Padilla, Jr. reported an increase in the arrest of MS-13 gang members well in excess of 200 percent. The chief explained this is a national security risk because these criminal gang members do not stay in South Texas, but rather, travel all across the U.S.
"What we have here in the valley," Chief Padilla explained to Darby, "we have a unique dynamic where the traffic that is coming here, it's actually not staying here. I can tell you we are well over a 200 percent increase [in the apprehension of] MS-13 gang members."
"The good news for the valley is that they do not remain here," he continued. "The bad news for the United States is that they go to Houston and Maryland, and other parts of the country to commit their atrocious criminal acts."
RGV Sector agents arrested 64 MS-13 gang members and 30 18th Street gang members in Fiscal Year 2017, Padilla reported. With two months to go in Fiscal Year 2018 reporting, those numbers jumped to 220 and 83 respectively. This represents an increase of 244 percent in the arrests of MS-13 gang members who illegally crossed the border in this sector and a 177 percent increase for 18th Street gang members.
Bob Price serves as associate editor and senior political news contributor for Breitbart Border/Cartel Chronicles. He is a founding member of the Breitbart Texas team. Follow him on Twitter @BobPriceBBTX and Facebook.
http://feedproxy.google.com/~r/breitbart/~3/ZK2glNxYd9k/