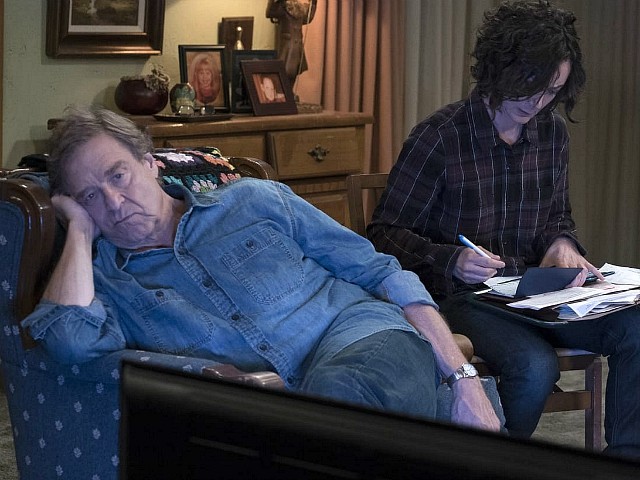 The ratings are in for ABC's Roseanne Barr-free The Conners season premiere, and the show has fallen far behind Roseanne.
According to the Hollywood Reporter:
In metered-market households Tuesday night, The Conners drew a 7.5 rating/12 share, off about 35 percent from the 11.6/19 for Roseanne's premiere in March. It was Tuesday's second highest-rated show in metered markets, behind NCIS (8.1/13).

The hourlong Roseanne premiere ended up with 18.44 million viewers and a 5.2 rating among adults 18-49 in Nielsen's same-day tally.
The Conners was created as a spinoff of Roseanne after star Roseanne Barr was fired from ABC for sending a tweet that compared Valerie Jarrett to someone from Planet of the Apes.
Barr quickly apologized, tweeting "I apologize to Valerie Jarrett and to all Americans. I am truly sorry for making a bad joke about her politics and her looks. I should have known better. Forgive me-my joke was in bad taste."
The 65-year-old actress also said that her tweeting was done under the influence of Ambien. Somewhat disturbingly, Barr's character in the show was killed off by an opioid overdose.
Roseanne Barr responded to her character being killed in The Conners with a defiant tweet Tuesday, proclaiming, "I AIN'T DEAD, BITCHES!!!!"
I AIN'T DEAD, BITCHES!!!!

— Roseanne Barr (@therealroseanne) October 17, 2018
http://feedproxy.google.com/~r/breitbart/~3/6xuPyYpf3Cw/