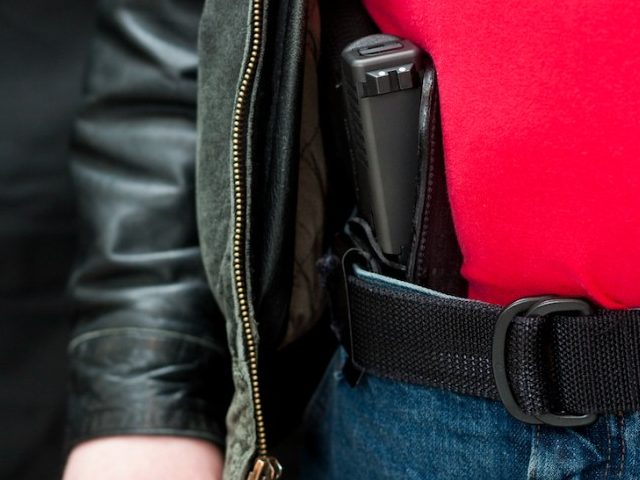 The United States Court of Appeals for the Ninth Circuit announced it will rehear a case which a three-judge panel decided in favor of open carry in July.
On July 24, 2018, Breitbart News reported that the three-judge panel's 2-1 ruling that openly carrying a gun in public was constitutional. The ruling was a rebuttal of a Hawaii district court decision against George Young, who filed suit after two denials of his application for a permit to carry a gun outside.
Ninth Circuit Judge Diarmuid O'Scannlain wrote, "We do not take lightly the problem of gun violence. But, for better or for worse, the Second Amendment does protect a right to carry a firearm in public for self-defense."
Now the Ninth Circuit says it will rehear the case en banc. This means the case will be reheard by 11 judges—the chief judge plus 10 judges chosen at random. And it is very likely an en banc court will reverse the panel decision.
On June 9, 2016, Breitbart News reported that the Ninth Circuit ruled against any constitutional right to concealed carry outside the home for self-defense.
The case on open carry is Young v Hawaii, U.S. Court of Appeals for the Ninth Circuit, No. 12-00336.
AWR Hawkins is an award-winning Second Amendment columnist for Breitbart News and the writer/curator of Down Range with AWR Hawkins, a weekly newsletter focused on all things Second Amendment, also for Breitbart News. He is the political analyst for Armed American Radio. Follow him on Twitter: @AWRHawkins. Reach him directly at awrhawkins@breitbart.com. Sign up to get Down Range at breitbart.com/downrange.
http://feedproxy.google.com/~r/breitbart/~3/G08mtbwwjzc/