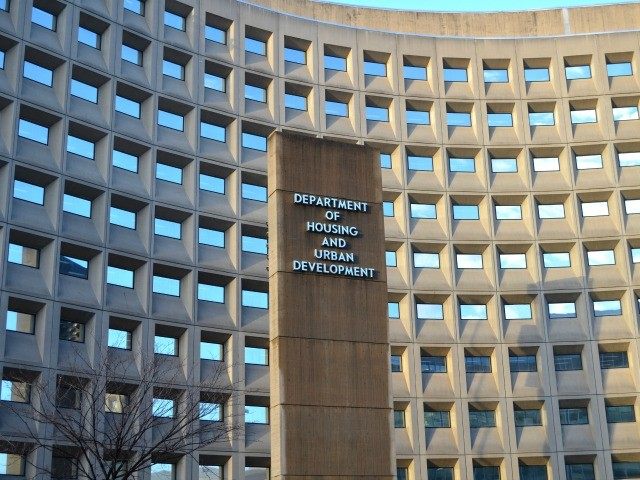 Saturday marked the one year anniversary of the nomination of Hunter Kurtz to serve as Assistant Secretary for Housing and Urban Development's (HUD) Public and Indian Housing (PIH), which oversees and grants money to more than 4,000 public housing agencies.
That funding represents one-third of HUD's budget or $30.5 billion of the agency's overall budget dedicated to assisting thousands of individuals and families who receive HUD rental assistance and helping find accommodations before and after a disaster. The assistant secretary is also a member of HUD's Disaster Management Group. 
"Hunter Kurtz is an immensely qualified nominee who has broad bipartisan support," Raffi Williams,  HUD spokesman, told Breitbart News. But instead of confirming him, Senate Democrats are putting partisan politics ahead of vulnerable families' access to safe, sanitary, and decent housing."
Instead of the usual process of confirming "non-controversial" nominees by voice vote, Democrats require Republicans to file cloture, which can take as long as 30 hours of business and can force unnecessary roll call votes.
Tracking just how much the Democrats are obstructing President Donald Trump's nominees, HUD revealed that since taking office, the president's nominees have faced 113 closure votes when all four of the previous presidents combined only faced 23 closure votes.
Before his nomination, Hunter served as deputy director of the Detroit Department of Housing and Revitalization and served previously at HUD in the George W. Bush and Obama administrations.
Kurtz has the support of many non-partisan public housing groups, including the National Association of Housing and Redevelopment Officials (NAHRO), the Council of Large Public Housing Authorities (CLPHA), and the Public Housing Authorities Directors Association (PHADA). 
Kurtz is not the only leader to be obstructed by Senate Democrats, according to HUD. 
The nominee to be the assistant secretary for Policy Development and Research (PD&R), Seth Appleton, has been waiting for more than 230 days. The nominee to be president of Ginnie Mae, Michael Bright, has been waiting more than 100 days, and Rae Oliver Davis, nominated to be HUD's inspector general, has been waiting almost 100 days.
"Simply put, Democrats are failing to do their job and confirm non-controversial and well-qualified nominees," Williams said.
Follow Penny Starr on Twitter.
http://feedproxy.google.com/~r/breitbart/~3/yerlNcu1rqU/