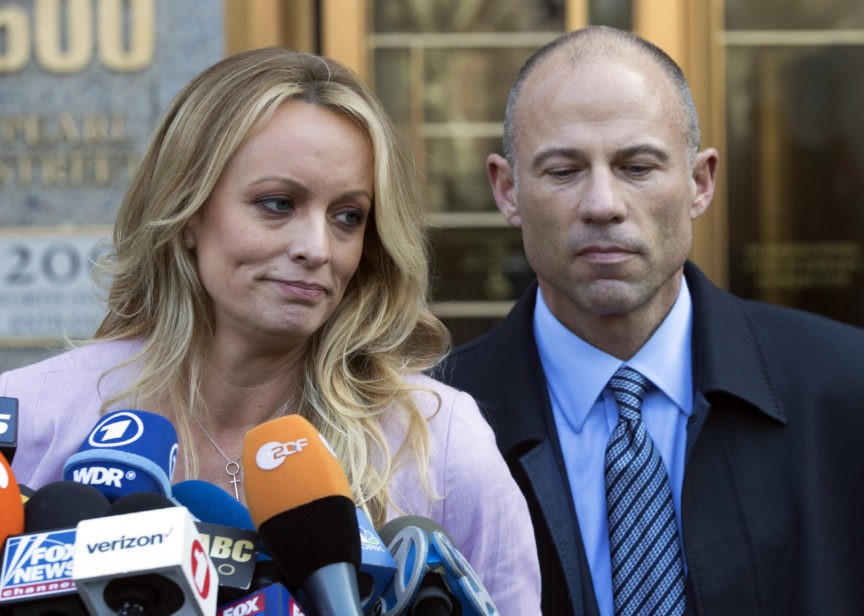 Stormy Daniels told CNN's Don Lemon on Monday evening that she is not sure if she will endorse her lawyer, Michael Avenatti, if he runs for president in 2020.
"I'm not going to say if I'm going to endorse him or not because I want to know who the other candidates are," Daniels said, joking that she could even run against him.
Daniels added: "Somewhere, Michael Avenatti just fainted."
She earlier told Lemon that she thought Avenatti is "definitely cut out to be a politician" because "he's made a lot of difference in a lot of lives" and has the "charisma" and the "smarts."
Avenatti has said he is seriously considering running for president in 2020 and has met with top Democrats in key early-voting states like Iowa.
He is also pushing Democrats to attack Trump in the most vicious ways possible, claiming Democrats cannot prevail against Trump "by being loving, gentle, and kind."
"We cannot prevail against Donald Trump and his henchmen by being loving, gentle, and kind. Trump is a thug with a singular focus on winning at all cost," Avenatti tweeted on Monday. "We are in a fight for the very survival of this republic and what made it America."
http://feedproxy.google.com/~r/breitbart/~3/rPFeh03KrcI/