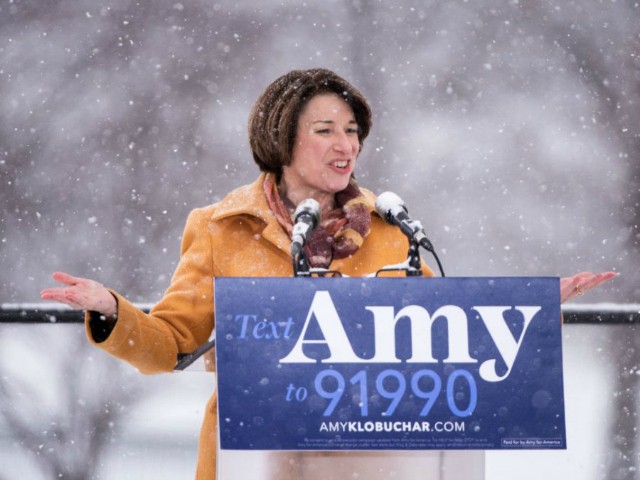 Minnesota Sen. Amy Klobuchar responded to President Donald Trump after he mocked her 2020 campaign rollout in a blizzard on Saturday.
Trump said her speech was "bad timing," noting that "she looked like a Snowman(woman)" by the end of it.
"I wonder how your hair would fare in a blizzard?" Klobuchar asked Trump.
Trump also mocked the optics of Klobuchar's campaigning–in the middle of a blizzard–to end global warming.
"Amy Klobuchar announced that she is running for President, talking proudly of fighting global warming while standing in a virtual blizzard of snow, ice and freezing temperatures," Trump said.
Klobuchar said she relished the idea of debating the issue of climate change.
"Science is on my side," she wrote:
Science is on my side, @realDonaldTrump. Looking forward to debating you about climate change (and many other issues). And I wonder how your hair would fare in a blizzard? ☃️

Everyone else can join my team and contribute at https://t.co/Hz91NGE8hB https://t.co/Xjjz9I2Fw7

— Amy Klobuchar (@amyklobuchar) February 10, 2019
http://feedproxy.google.com/~r/breitbart/~3/rvMhuz6OWmY/