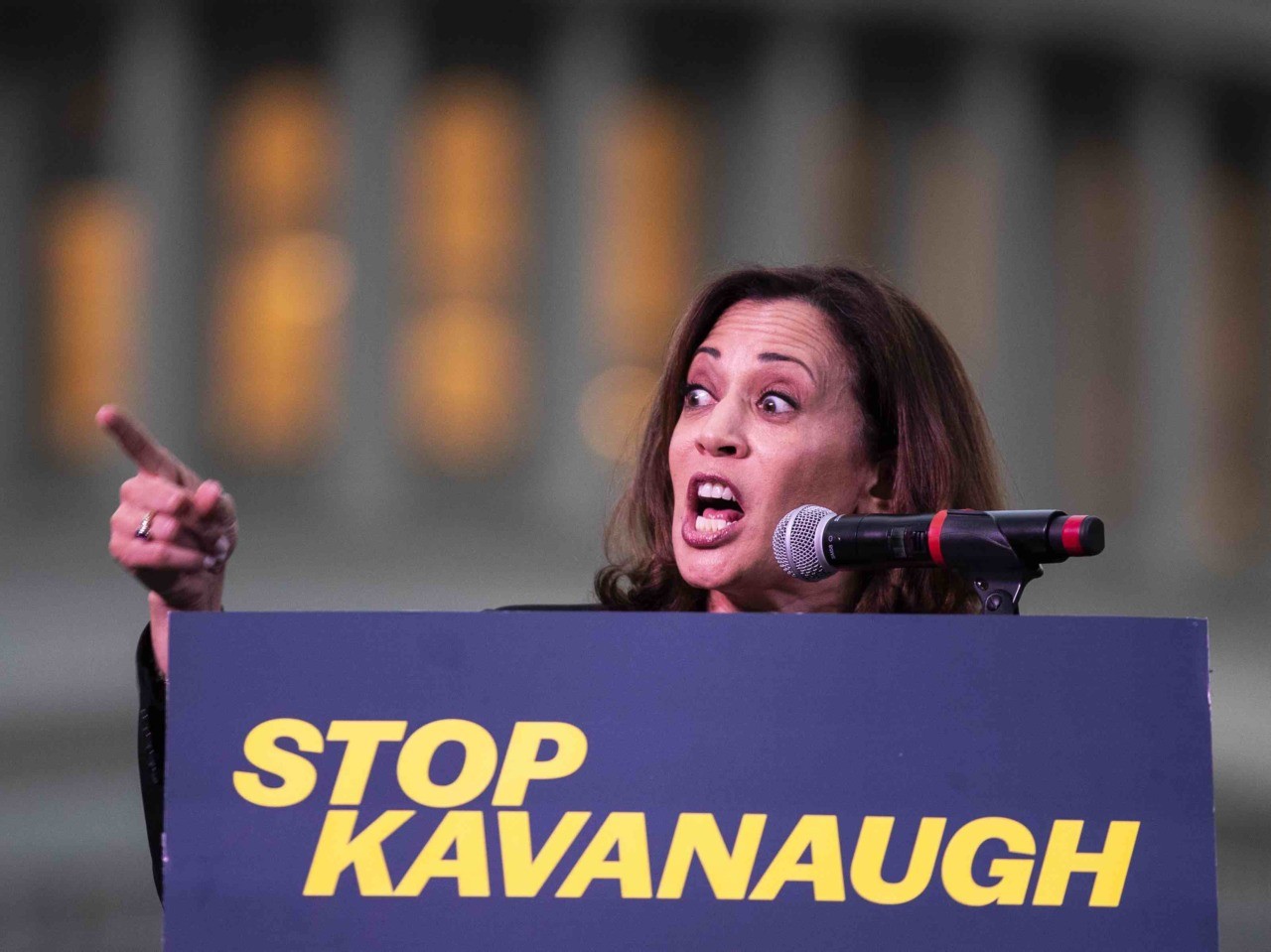 Sen. Kamala Harris (D-CA) is heading to Iowa Oct. 22-23 to help Democrats running in the 2018 elections — and to introduce herself to voters who will be the first to pick their party's presidential candidate in the 2020 Iowa caucuses.
The Associated Press reports:
The first-term senator plans stops on Oct. 22-23 in what will be her first visit to nation's leadoff presidential caucus state since she was elected in 2016. She was last in Iowa when, as San Francisco's district attorney, she campaigned for Barack Obama's 2008 presidential bid.

Harris is among a large group of Democrats, including several senators, who are contemplating a challenge to President Donald Trump. She has won increased attention in recent weeks for her visible role on the Senate Judiciary Committee in opposition to Supreme Court Justice Brett Kavanaugh.

Harris, a former California attorney general, has campaigned actively for other Democrats running in the 2018 elections, raising and donating more than $6.5 million for candidates and committees this cycle, spokeswoman Lily Adams said.
Harris has achieved little as a legislator in the U.S. Senate, but has made herself the star of viral videos that have helped her rise to the top of the fundraising heap, and the front rank of Democratic presidential candidates in 2020.
Left-leaning Politifact called Harris out last month over a misleadingly edited video of her questioning of then-Judge (now Justice) Brett Kavanaugh. In the video, Harris made it appear as if Kavanaugh claimed that contraceptives were "abortion-inducing drugs."
Kavanaugh chooses his words very carefully, and this is a dog whistle for going after birth control. He was nominated for the purpose of taking away a woman's constitutionally protected right to make her own health care decisions. Make no mistake – this is about punishing women. pic.twitter.com/zkBjXzIvQI

— Kamala Harris (@SenKamalaHarris) September 7, 2018
However, Kavanaugh was referring to beliefs held by others. Harris edited out the words "they said."
Joel B. Pollak is Senior Editor-at-Large at Breitbart News. He is a winner of the 2018 Robert Novak Journalism Alumni Fellowship. He is also the co-author of How Trump Won: The Inside Story of a Revolution, which is available from Regnery. Follow him on Twitter at @joelpollak.
http://feedproxy.google.com/~r/breitbart/~3/lekLPWXj2BU/