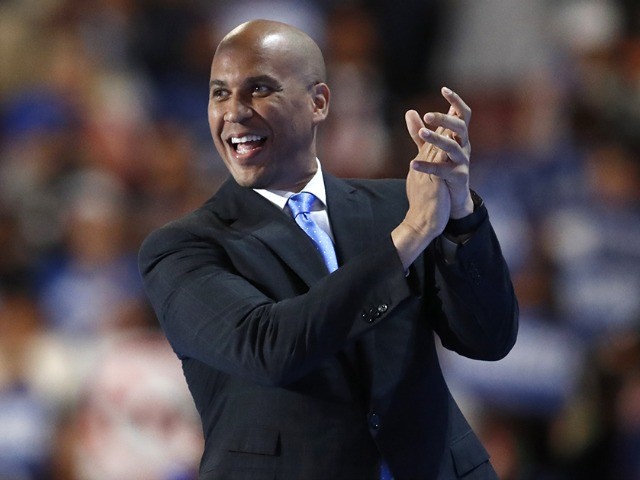 Democrat and Prospective 2020 presidential candidate Michael Avenatti implied on Sunday that Sen. Cory Booker (D-NJ) is too soft to challenge President Donald Trump.
"I have a lot of respect for @CoryBooker. But we have VERY different views as to how to solve the crisis of Donald Trump and the dumpster fire of his presidency. #FireWithFire #HitHarder #FightClub," Avenatti tweeted after Booker's well-received weekend trip to Iowa.
Avenatti seemed to take issue with Booker's remarks in Iowa in which the New Jersey Senator said that he will not "hate" Trump.
"I have nothing personal against this president. If he wants to attack me personally he can," Booker said, adding that he wanted to "continue to be a voice in this country for love."
An influential left-wing Iowa political publication observed that Booker's speech over the weekend "could have taken a much different tack."
"He just as easily could have gone on a stemwinder of blasting Republicans for ramming Kavanaugh's nomination through and blown the doors off the place. He could have tapped into the fury of the day and positioned himself as the leader of the resistance to Trump's America," Iowa Starting Line observed. "Instead, he emphasized the shared bonds that Americans can and should have."
"You can't hate Republicans," Booker reportedly told Iowans. "We need each other as Americans. We've got to lead with love. You can't lead the people if you don't love the people. All of the people."
Rabidly anti-Trump Democrats like Avenatti, convinced that former President Barack Obama's "above-it-all" approach is not the best way to combat Trump, will likely demand that 2020 presidential candidates denounce Trump with the harshest words imaginable.
On cue, Avenatti on Monday announced a political action committee (PAC) and said Democrats "can no long afford to bring nail clippers to a gun fight. It is time to fight fire with fire."
Avenatti, whom Democrats have blamed for doing more harm than good during Brett Kavanaugh's confirmation hearings by representing a client who implied that Kavanaugh orchestrated gang rapes during high school, portrayed himself as a "Fighter for Good" who has represented "Davids vs. Goliaths" for nearly twenty years. He said his PAC is "focused on defeating Donald Trump's Republican cronies and enablers across the nation, up and down the ballot."
http://feedproxy.google.com/~r/breitbart/~3/EvIxF7SEeFU/