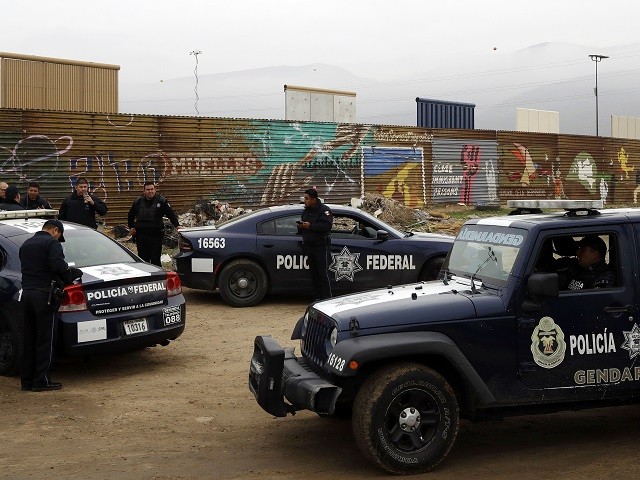 Tijuana continues to rack up cartel-related homicides with 16 registered in a 30-hour period over the weekend.
Mexican authorities are unable to halt the cartel violence registered each day in this border city. Breitbart Texas recently reported a total of 215 homicides tallied in the month of September as the total approaches 2,000 for 2018.
Record-breaking cartel violence continues despite Mexico City's surge of military and federal police assets to the region earlier this year. Breitbart Texas recently reported that Tijuana broke its all-time annual homicide record in mid-September. The bloodshed is generally related to turf wars involving Cártel Tijuana Nueva Generación (CTNG), aligned with El Cártel de Jalisco Nueva Generación, against the Sinaloa Cartel. In some areas, rival factions within the Sinaloa Cartel are fighting for control of the lucrative street-level markets and smuggling routes into the United States. Those involved in the killings are primarily low-level dealers, lookouts, customers, and enforcers. Many of the street-level dealers are targets of rip-crews looking for cash and drugs.
This current wave of murders began on Friday morning at 9 am when a 25-year old male was killed by gunfire located in Colonia 3 de Octubre.
An hour later, the body of a 30-year-old unidentified woman was found wrapped in a blanket in the Ejido Lázaro Cárdenas neighborhood with multiple injuries, according to the police.
Right before noon, the body of a 35-year-old male who had his feet and hands bound was located in a vacant lot in colonia Centenario. The male sustained multiple gunshots.
A short time later, a 37-year-old male died from a gunshot wound at Hospital General.
In La Privada Fátima del Fraccionamiento Los Valles neighborhood, a 25-year-old woman was killed by gunfire, according to police.
In the afternoon, three other male victims were murdered by gunfire in separate locations throughout Tijuana.
On Saturday morning, three more male gunshot victims were located in separate colonias.
At 3 pm, an unknown male was gunned down in colonia Mariano Matamoros Centro. He was pronounced dead at the scene by the Mexican Red Cross.
At 6 pm, three males and a female were killed by gunfire inside a small house located in Camino Verde neighborhood. All four victims were reportedly involved in street-level sales of illicit drugs, according to local media.
Robert Arce is a retired Phoenix Police detective with extensive experience working Mexican organized crime and street gangs. Arce has worked in the Balkans, Iraq, Haiti, and recently completed a three-year assignment in Monterrey, Mexico, working out of the Consulate for the United States Department of State, International Narcotics and Law Enforcement Program, where he was the Regional Program Manager for Northeast Mexico (Coahuila, Tamaulipas, Nuevo Leon, Durango, San Luis Potosi, Zacatecas.) You can follow him on Twitter. He can be reached at robertrarce@gmail.com
http://feedproxy.google.com/~r/breitbart/~3/aseev3lOPRc/