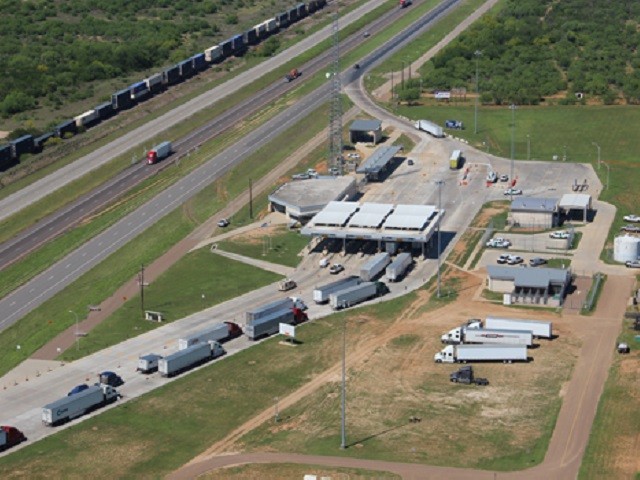 Laredo Sector Border Patrol agents say they stopped 13 illegal immigrants from using stolen identification documents to fraudulently make their way into the U.S. interior. The arrests occurred over a six-day period.
Agents assigned to the Interstate 35 immigration checkpoint between Laredo and San Antonio detected 13 incidents where illegal immigrants used stolen documents in attempts to pass through. Laredo Sector Border Patrol officials said the incidents occurred between October 24 and 29.
Officials said the agents found the migrants using a wide array of documents that included non-immigrant visas, U.S. passports, and birth certificates that belonged to other people. After discovering the fraudulent use, agents arrested 12 Mexican nationals and one from El Salvador.
The illegal immigrants were taken to the Border Patrol station where some were subsequently charged on federal charges of "misuse" or "false" use of a passport.
On October 27, agents assigned to this same checkpoint also stopped multiple human smuggling events. During a five-hour period, Laredo North agents arrested six migrants in three separate smuggling events, officials stated.
The incidents involved one tractor-trailer, a Hyundai Santa Fe, and a Nissan Pathfinder. In each case, a K-9 agent alerted to the presence of an odor it is trained to detect.
A search of the tractor-trailer led to the discovery of two migrants hiding in the windjammer above the tractor's cab. Agents found the other four illegal immigrants hiding in the Nissan and the Hyundai behind the third-row seats.
The agents arrested three U.S. citizens and two Mexican nationals on charges of human smuggling.
Bob Price serves as associate editor and senior political news contributor for Breitbart Border/Cartel Chronicles. He is a founding member of the Breitbart Texas team. Follow him on Twitter @BobPriceBBTX and Facebook.
http://feedproxy.google.com/~r/breitbart/~3/qlGqUI-pX1E/