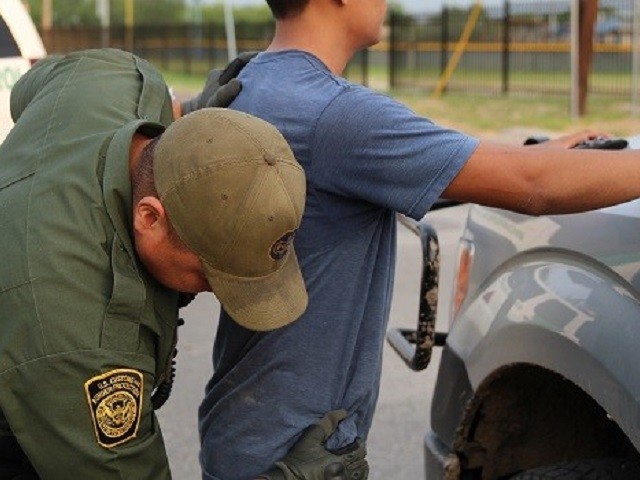 Border Patrol agents assigned to the Laredo Sector captured eight additional Bangladeshi nationals who illegally crossed the border from Mexico over the Thanksgiving weekend. The arrests bring the total for the new fiscal year, which began October 1, to more than 120.
Agents assigned to the Laredo South Border Patrol Station encountered a group of four migrants who crossed the border illegally from Nuevo Laredo, Mexico, on Friday afternoon. The agents detained and transported them to the Border Patrol station for biometric processing, according to information obtained from Laredo Sector Border Patrol officials.
An immigration interview revealed the four individuals came to the U.S. from Bangladesh.
The following morning, Laredo agents encountered another group of four migrants who illegally crossed the border within a quarter-mile of the previous afternoon's encounter, officials stated. After transporting the migrants to the Laredo Station, the agents learned these migrants also came from Bangladesh.
During Fiscal Year 2019, which began on October 1, Laredo Sector agents apprehended more than 120 Bangladeshis.
"In Fiscal Year 2018, Laredo Sector Border Patrol experienced an unprecedented increase in the apprehension of nationals from the country of Bangladesh," Laredo Sector Chief Patrol Agent Felix Chavez said in an early October response to an inquiry from Breitbart News. "The almost 300% increase in arrests of Bangladeshi nationals over the previous fiscal year highlights the hard work and vigilance of the men and women of the U.S. Border Patrol. We will continue to work with our federal and international partners to share information to stop the flow of those who seek to unlawfully circumvent our nation's immigration policies."
During the fiscal year that ended September 30, Laredo Sector Border Patrol agents arrested 668 Bangladeshi nationals after they illegally crossed the border from Mexico. The sector led the nation throughout Fiscal Year 2018 in the apprehension of these migrants who paid up to $27,000 each to be smuggled into the U.S. by cartel-connected human smugglers.
Bob Price serves as associate editor and senior political news contributor for Breitbart Border/Cartel Chronicles. He is a founding member of the Breitbart Texas team. Follow him on Twitter @BobPriceBBTX and Facebook.
http://feedproxy.google.com/~r/breitbart/~3/9AMLxWZoeh0/