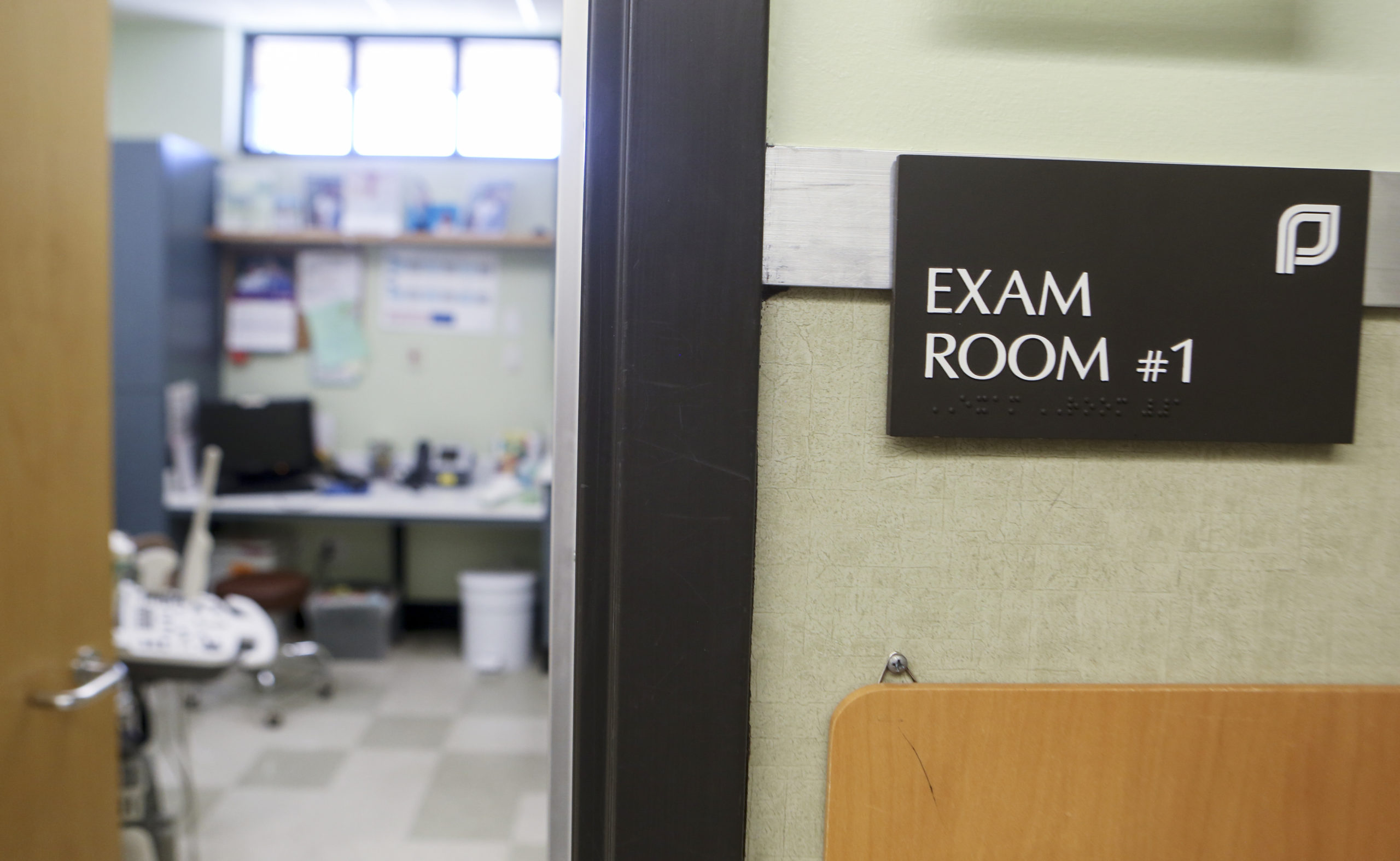 Earlier today I met a young woman leaving Planned Parenthood who looked completely and utterly spent. She was in there for a few hours, waiting to have a laminaria inserted into her cervix to open it wide and force contractions. Without intervention to have the laminaria removed, she will have a dead baby tomorrow — my understanding is that the insertion of the laminaria, especially if it is far enough in, sometimes induces the abortion before she is back at the abortuary the next day.
I tell you this because I looked into her eyes and saw pain and fear and exhaustion. But this is what young people are told to do — abortion is sold as a solution to the problem of a pregnancy.
She's 12 weeks, and has toddler at home.
I met her after her boyfriend had a conversation with a sidewalk counselor this morning outside the clinic and the boyfriend spoke to two Sisters of Life. He didn't want her to go through with it. My understanding is that she had hesitated but ultimately made and kept the appointment.
She and her boyfriend couldn't have been sweeter. She told me she was dizzy as she was leaving and was most gracious in declining my offers to accompany them or get them an Uber to the Sisters of Life Visitation Mission for some rest, respite, and refreshment. "No thank you, Ma'am," she said at each of my invitations.
I'm a lousy vessel of support, but, still, feeling like a failure, I am grateful I met them. I am praying for them. I am asking others you — to pray for them. And we cannot pretend that stories like theirs are not playing out constantly in our country.
We cannot simply have pro-life opinions and vote the right way (which isn't always clear, as we've seen). We need to encounter those most vulnerable to abortion — victimized by our culture of death. What I saw today was not empowerment; it was immiseration. We need to tell the truth about what abortion is and how it is not helping or serving anyone.
The young couple is in touch with the Sisters of Life — I so wanted to bring them down to the Sisters Visitation Mission, but she said she was not up to it.
We must do better. These last-minute frontline efforts do bear fruit sometimes, but not always. (One young woman gave Sister Maria Cristina and Sister Rose the finger when they were outside Planned Parenthood earlier; it was her response to one of the sisters saying hello and the other asking if she needed help. Abortion — and honestly, the sexual revolutionary values that lead to it — hardens hearts.) We need to build a culture where girls like this one know they have much better options than abortion and know where to go and who to ask and know they will be with them for the long haul. Boys like the father of her children need to know they can lead. They are told they don't have a say. That's a lie on top of so many others that keep the abortion industry in power and with a stranglehold on so many of our youth and institutions of influence and power.
By the way, if you found yourself on Planned Parenthood's website, you would be told that abortion is comfortable. That's not what I saw today. And she hadn't even had the abortion yet.
https://www.nationalreview.com/corner/12-weeks-pregnant-today-a-dead-baby-tomorrow-please-god-save-her-and-her-baby-and-our-culture/